How can we translate Customer Experience to business performance?
Author: Nguyen Thi Anh Xuan, Customer Experience Manager, Mekong
July 25, 2023
———
I love experiences. Little details, thoughtful interactions, and well-done jobs always get me excited. Doesn't matter if it is sophisticated or simple, luxurious or budget, the joy from discovering new, elevated experiences keeps me fascinated.
Being the Customer Experience Manager at Mekong Capital has been a dream, as it has given me so much exposure to such a diverse portfolio of customer-driven businesses.
This is the story of how I reimagined our customer experience context(*), in the face of post-pandemic challenges.
———
Mid-2022, I had been with Mekong Capital for over two years. The success of Mobile World created such an inspiring case for customer experience that most (if not all) of our current investees were motivated to adopt a customer-centric approach. My meetings always went well and we were pumped for more and more initiatives.
Until one day, a CEO told me that "Customer Experience is a fancy thing. We are battling to meet our target. It is not something we want to do now, so let's meet again when we are in better shape."
I was shocked. I dropped my ontological coach hat, and, for the rest of the meeting, I tried so hard to convince him that customer experience wasn't something extra you had to do, but rather, you could always be customer-centric.
It wasn't working. My CEO thought customer experience (CX) was like fine dining, a luxury you could not afford when making ends meet, while I was trying to convince that even street food vendors could bring out wow experiences. My CEO declined to engage further in CX conversations, and I was left confused and frustrated.
I realized the missing link could be how to showcase the value of customer experience in a practical way. "That shouldn't be hard. It is all there, I just need to ask the right questions." I confidently thought.
So I started to include in all my conversations new, quantifiable questions. Such as:
"How can we measure the effectiveness of your CX to growth?"
"Which CX initiatives resonate most with customers and positively impact business results?"
Or, "How much does your customer loyalty change in response to x% increase in satisfaction score?".
That was when reality hit me.
Some companies had very high NPS, hanging like medals on the wall, but it did not translate to customers or revenues. Upon review, we found Vietnamese customers were reluctant to give low scores, especially if the survey was presented in a way that someone was watching them when scoring. Yet, this was the case of how most customer satisfaction scores were collected. So high scores might not correlate with high customer returns or referrals.
Another company considered customer experience to be a "long-term" investment, and thus, did not set short-term KPIs for customer initiatives.
Some were so eager with best practices that they would implement them immediately upon learning. However, they might not fit with the company's target customers or overall strategies. So despite many best practices, their CX direction was not clear and CX was perceived as an extra thing to do.
It was a tough year. Customer experience had taken on a new definition and dimension in the overwhelming challenge of the post-pandemic. To many companies, customer experience initiatives became nice-to-have and expensive with unmeasurable returns and uncertain short-term impact.
"Maybe it really is something fancy." The CEO's words echoed in my head. I started to doubt myself.
More and more, it became clearer to me that, without a focus on results, our investees would drop customer experience initiatives in favor of cost-cutting optimization and practical promotion tactics.
Yet, I was so reluctant to let go of something that worked so well in the past.
The final push was when our Q3's analysis came out and clearly showed a decline in the correlation between VDI Customer Experience and investees' performance. Once it was one of the highly predictable elements of business success, VDI Customer Experience no longer correlated to business performance.
Our customer experience model based on what worked in the past no longer worked in this 'new normal', where optimizing immediate cash flow or having quick wins was high on every CEO's agenda. I needed to do something different. F-A-S-T!
I researched the latest CX trends around the world, analyzed what the best companies were implementing, deep-dived into the high-performing companies in our portfolio… and noticed a clear shift in key CX drivers from perception metrics to outcome metrics:
What a customer does as a result of their perception of the experience you delivered. Will they purchase from your company again or will they recommend your product/service?

What is the point of high NPS if customers do not refer their friends and family?
By putting attention to quantitative measurements as the result of customer satisfaction, I regained my confidence. "What would be the result of experiences?" I asked myself. The answer is "Loyalty".
We validated the shift from "customer experience" to "customer loyalty" with our statistical analysis and found the correlation to be positive between the VDI element and business performance.
Empirically, our performing investees were experiencing high rates of customer loyalty and capitalizing on it. One example was a slow-moving goods company, which had a 40% rate of return for a small fraction of the new acquisition cost. It started with the company including customer return in the top 5 KPIs and assigned the Chief Customer Experience Officer as the owner of this metric. The metric was tracked regularly and the company organized customer experience actions around a clear target of customer return. As a result, their initiatives directly contributed to the current business performance and proved high return on investment.
Customer loyalty is the result of a positive customer experience, and it is the goal of any successful business. Be it a fine dining, or a street stall!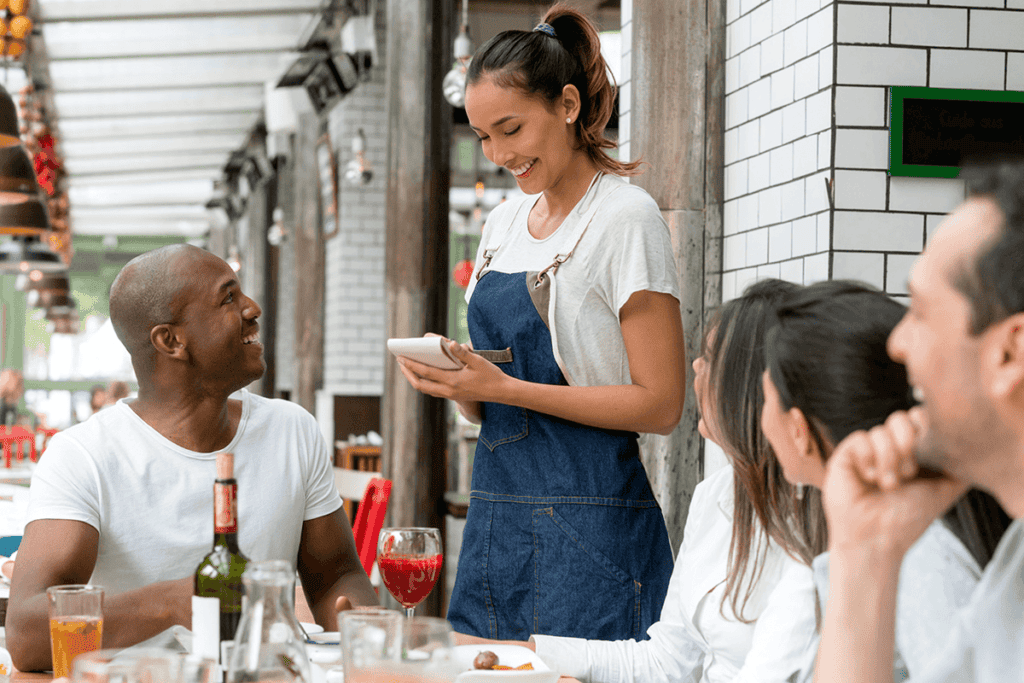 I am sharing this story as, by shifting to a more result-oriented mindset (in my case, by shifting to customer loyalty), I successfully shifted my CEO's occurring about customer experience from something fancy and extra to do to sustainable growth and profitability.
When we focus on the experience of our customers, financial success will inevitably follow.
---
(*)
This is at the heart of our Vision Driven Investment framework.
We are at the source of the contexts. We create new ways of occurring and new ways of being, from which, new actions will naturally arise, and new breakthrough results will be delivered.
Vision Driven Investing framework is regularly reviewed and refined based on careful analysis and insights about what's working best. The framework is carefully back-tested to ensure it is strongly correlated with what has led to the best performance among our investments.
---
Click below to subscribe to Mekong Capital's quarterly newsletter.

Mekong Capital makes investments in consumer-driven businesses and adds substantial value to those companies based on its proven framework called Vision Driven Investing. Our investee companies are typically among the fastest-growing companies in Vietnam's consumer sectors.
In January 2022, Mekong Capital founder Chris Freund published Crab Hotpot, a story about a bunch of crabs who found themselves stuck in a boiling pot. The colorful cover of "Crab Hot Pot," complete with expressive cartoon crustaceans, looks like a children's tale at first glance. But as one continues reading, it becomes clear that the work has an important message about organizational transformation, leadership and focusing on a clear vision for the future.
The book is available on Tiki (Hard copy): bit.ly/38baF8a (Vietnamese) and Amazon: amzn.to/3yWunzG (English)
Follow us on LinkedIn: