How I failed at being an Agile coach
Author: Nguyen Thi Anh Xuan – Customer Experience Manager, Mekong Capital
25 July 2022
————————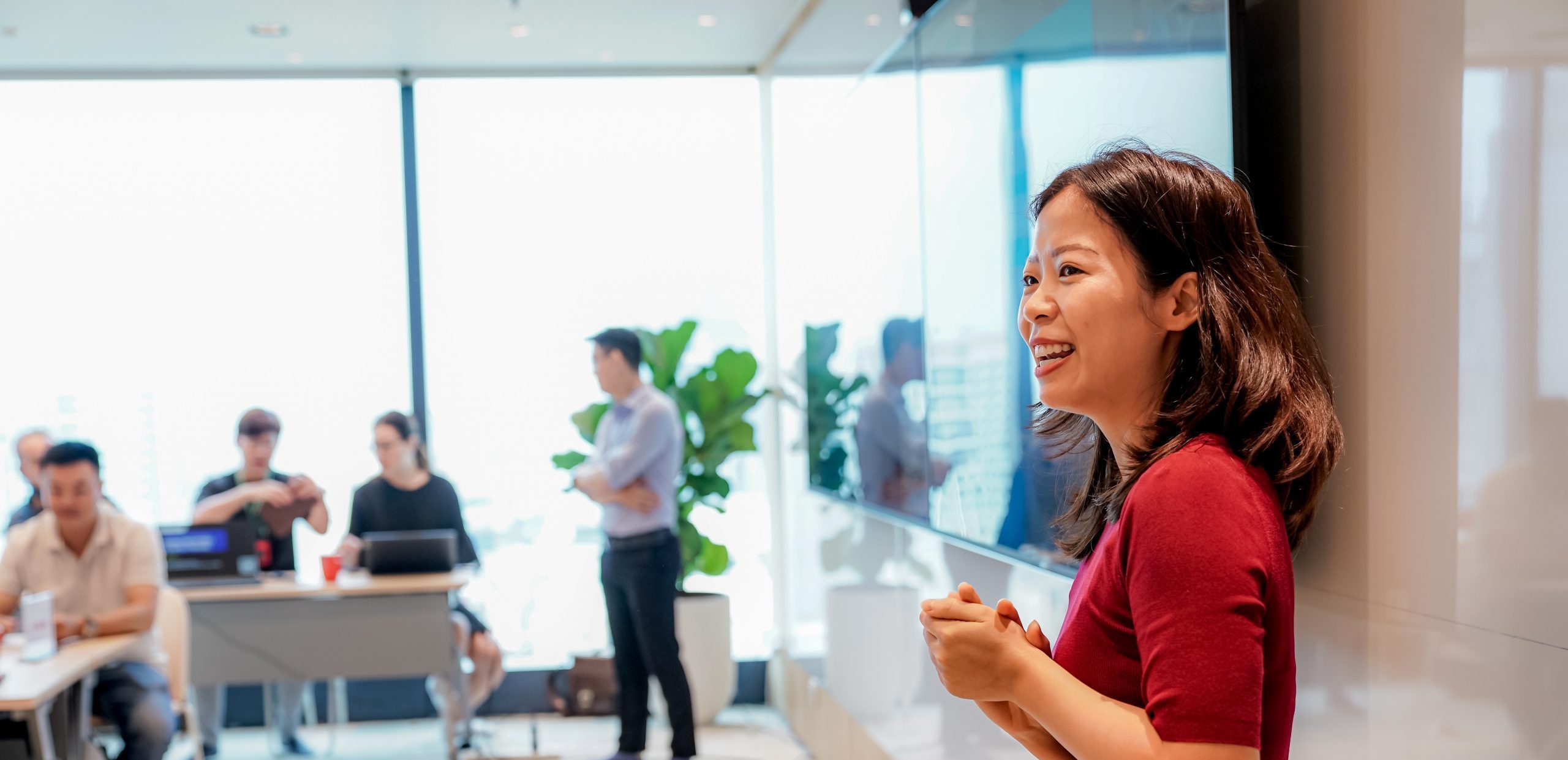 Back in September 2021, I was coaching a company of our MEF IV to discover the power of Agile in delivering their committed results faster and achieving breakthroughs.
"Agile will not work for them!" I hissed, both saddened and frustrated. But mostly, I was totally convinced after one month trying to run an agile project with them.
Prior to this, I thought it would be a smooth sail given that the company had so much at stake and they clearly pulled for it. The CEO even gave me full authority and liberty to run her core team so that they could all learn about this new project management method.
They were doing project management in traditional Waterfall (where projects take months or even years to launch with little flexibility to changes); so it would be hard to move to Agile (where we focus on continuous improvement through weekly or monthly releases). But I was confident in my role as Agile coach, given my previous experience with other companies. I could not imagine it would be that hard.
It was a disaster right from the kickoff session. Besides the core team, more than twenty other people showed up. But the CEO did not. Even worse, no one was really clear what they committed to with this project. I suppressed the voice inside me telling there was something critically wrong here. Instead, I set up a tight working structure with daily meetings to ensure disciplines would be in place.
"Eventually, they would "get" Agile. I just need to get through the hard start. Then it would all get better." – I comforted myself and ignored the red flags. I was still confident I could turn it around.
But no, I could not.
———————
We were officially running project time, but the same pattern happened. Despite having many people, there was little to no contributions. Meetings were full of excuses (and blames) why things could not be done and resistance to assigned tasks. It was so obvious there was no accountabilities, and no one knew their commitments to this project.
It all made sense now why the CEO had been so hands-off. She was relying on someone from Mekong Capital to tell her team what to do.
I was torn inside. Certainly, I committed to the success of our investee company. However, deep down, I also knew we were missing something fundamental. But… if I stopped now, I wasted everyone's time. It would leave a bad name to Agile and our investee would be stuck with their old way of project management, forever. Inside, I still held this wishful thinking that I could make Agile happen one way or the other.
So I decided to be an Agile police instead of a coach, constantly reminding the team to attend daily meetings and checking on their tasks. Despite my frustration when the team did not deliver their commitment, I marched on with my police hat, hoping for the smallest win to prove Agile would work.
It was a quicksand, the more I struggled the deeper I sank.
This went on for three weeks. I was exhausted showing up everyday nagging people to do their job.
Until one day I hit the end of the road when there were only me and two other people joining the Daily call. They shared their feedback that this was definitely not a transformative experience, as I had promised, and they were disappointed…
I was very sad to hear my effort was underappreciated. But this was also a blessing in disguise. Their honest feedback was the rope I much needed to pull myself out of the quicksand.
I realized that all along both the investee's team and myself were believing that I would be the one to make Agile happen at their company. So I was – organized around "doing" Agile. But anyone can set up daily meetings like I did by reading a book. What I failed to see was that the foundation of Agile transformation required efforts at all levels. A fundamental change in culture and behaviors to embrace failures and generate new actions fast. The team needs "being" Agile first.
A sense of relief washed over me. I knew what I had to do differently.
———————
I stopped all the meetings, and scheduled a direct conversation with the CEO and the newly-onboarded CTO. One by one, we addressed all the unworkability with the lack of commitments and accountabilities.
We agreed on restarting with two new layers in place:
At execution level, the CTO would step in as the Product Owner to clarify the project outcome, assign task and hold team members accountable.
At organization level, the CEO would publicly declare the company's commitment in building an Agile culture and be responsible for the commitment to be alive in her speaking from now on.
With the CEO's words, I let go of the thought that I was the only one responsible for Agile success. It was clear the company had to be the one driving this home.
Immediately after the meeting, the CTO assembled the project team with clear accountabilities (no 'extra' people this time!), got buy-ins from all stakeholders and started building key milestones and outcomes. We were ready for the re-kickoff.
It was the 5th of November. I could feel both excitement and nervousness bubbling inside as I stood in front of all the key leaders of our investee company. The re-kickoff was my second chance to do it right.
I declared my commitment to "be" Agile – learning from my failure story and reinventing myself as a true Agile partner for our investee. And with that, I officially retired from my self-imposed police role.
The CEO stood up to publicly declare her determination to build an Agile culture. She called on everyone to join hands with her. Responded was a standing ovation from the whole leadership team. That moment touched me deeply. It felt like an uphill climb was over and the view at the top was worth climbing for.
The following eight weeks were full of excitement. The team declared a breakthrough target of launching the CRM by 31st December. It would have been previously unthinkable for them that they could build a completely functional, customized major system within two months! Not with how they traditionally operated.
And we made it possible with Agile! The CRM was born on the eve of New Year, marking a brand new chapter in our investee's digital transformation. Agile methodology had transformed the way they ran critical projects ever since, keeping integrity in check, and enabling the team to deliver committed results faster.
Looking back, I see how I tried to do the work for the company and tolerated reactive behaviors that did not deliver results or inspire Agile transformation.
I can make people perform the "doing" of Agile with daily meetings and textbook's best practices. However, "being" Agile requires agile intent and behaviors. It starts with a clear commitment to deliver values, ownership and constantly embraces failures and continuous improvement.
That is the little secret that doesn't appear in textbooks or manuals, but that lies at the very heart of Agile success: Agile is not about "doing". It is about "being".
---
Click below to subscribe to Mekong Capital's quarterly newsletter.

Mekong Capital makes investments in consumer-driven businesses and adds substantial value to those companies based on its proven framework called Vision Driven Investing. Our investee companies are typically among the fastest-growing companies in Vietnam's consumer sectors.
In January 2022, Mekong Capital founder Chris Freund published Crab Hotpot, a story about a bunch of crabs who found themselves stuck in a boiling pot. The colorful cover of "Crab Hot Pot," complete with expressive cartoon crustaceans, looks like a children's tale at first glance. But as one continues reading, it becomes clear that the work has an important message about organizational transformation, leadership and focusing on a clear vision for the future.
The book is available on Tiki (Hard copy): bit.ly/38baF8a (Vietnamese) and Amazon: amzn.to/3yWunzG (English)
Follow us on LinkedIn: