Discover the power of commitment
Author: Do Thi Huyen Trang, Investment Principal, Mekong Capital
——————————
On a summer day in a small town, a kid was playing around her grandmother's house when she got invited to come to her classmate-Tiara's house. It was a tidy house with big bookshelves. It smelled good. It was so different from any other houses the kid had visited before. It was amazing.
In that house, the kid met Mrs. Olivia, Tiara's mother. The manner of her charismatic welcome excited the kid. Then, Mrs. Olivia asked if the kid wanted to join an English class she was teaching for Tiara. The kid, said yes, even though she barely knew what English was about.
The visit to Tiara's house was a turning point in the kid's life. That kid was me.
That was the first time I met Mrs. Olivia, the one and only professional English teacher in town at that time. She presented to me another world: a world of knowledge through books and through languages—a world where respectable and intellectual people like Mrs. Olivia lived… a world I had never lived in before. It was a world I wanted to live in, a world I wanted to be good enough to join.
I craved more English every day as a pathway to that exciting world out there. I was always Mrs. Olivia's favorite. She told other parents that I was special at my age. So, confident with her recognition, I thought I was on my way to get into the excitement and wonder of "another world."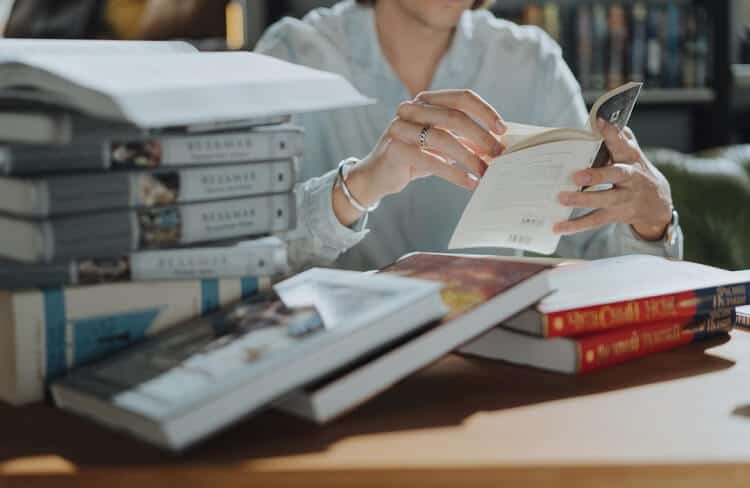 Until one day. On that day Mrs. Olivia said:
"Trang is good in English, quick to learn all the grammar. But Tiara has such an innate talent that she absorbs vocabulary so quickly and naturally, just like a native speaker."
It was like a bucket of ice water just tipped over my head. I was frozen. I could not recall the whole context, but the experience stayed with me.
To me, those words screamed out that I was not special, that I was not good enough—certainly not good enough to join that "other world.". It seemed that I did not have enough for "another world." I lacked the innate talent that Tiara had. At that moment, the concept was firmly planted in my mind: I would never truly be good enough. From that point, I knew that I must try harder and that I must be more disciplined if other people were ever to validate me and my work.
That's how I functioned until the time I joined Mekong Capital.
——————————-
On a day in mid-August 2021, I was offered an opportunity to step up and become the Deal Leader for a new deal. It was exciting. However, it was also a challenge, like going to another world. I was not sure if this was for me—or if I was good enough for this. The founders and the company I partnered with were top-notch scientists and experts in their field, who got me so inspired by their Vision. They were the people from "another world": respectable and knowledgeable.
In the first three weeks, my constructed reality knocked me out. Badly. One day, I went totally blank after a call with the founders. Regardless of how clearly I set my intention, I ended up worrying that I was totally seen as a junior and not their expected partner and equal. It was the same thing all over again: I did not have an experience like the previous Deal Leader did—just as I had lacked the innate talent for English that Tiara had. I feared that I would again be told by these people that I was not enough for this. I trapped myself in endless thoughts that I needed to prove I can do this, I needed to show the founders how committed I was, how  I needed to build trust….
I burnt out.
At one point, I could not hold on and thus, shared my concern with my mentor, Chris Freund.
"What do you make it about?" – Chris asked.
"That… maybe I was not capable to do it. If it's another Deal Leader, then this might not be the case…" – I replied.
He then calmly said:
If you keep making it be about something wrong with yourself, then it will never work. It's really about the Vision and your commitment to the Vision.
My commitment… This word hit me hard as a punch. I had been so busy worrying about not being good enough that I had not once paused to think about my commitment to the Vision. Not until one day when I looked at my journal capturing the first day of my new role, did I see two bullet points:
I am committed to the future of Vietnam healthcare to be transformed, to be accessible and affordable. I will be whoever I need to be to achieve it.
I am committed to being a trusted partner to our investees. I empower them to see clearly for themselves what they need to achieve their Vision.
I recalled when I wrote this, there were no fears. There was excitement for the future of Vietnam healthcare. There had been no "me" or self-doubts in the way. How had that changed so that all there was now was my fear of being left behind in my own world—just like in the past?
Then, why didn't I just bring my commitments back to existence? They had been defeated by my fears. Let's bring them back! These authentic commitments empower me to be whoever I need to be. And that would be enough—enough for this "other world," and enough for me, unconditionally.
It was that simple! Whether I was equipped with a bunch of knowledge or not, I was enough. Whether I was validated by others or not, I was enough. Whether the partnership continued, or I might not be the right partner for the company, I was enough. I was enough with everything I did as long as it started from my true commitments, from the future. I was enough as I did not come from my personal fears.
At this present moment, I have already chosen to end my journey as a Deal Leader for that company to start exploring more possibilities ahead. But my two commitments go on. I let go of my 7-year-old constructed reality. I choose to be whole and complete.
If you ever see yourself suffocated by thoughts that take your power away, I invite you to revisit your commitment that genuinely speaks to you. This is where breakthrough happens.
29 December 2021
---
Click below to subscribe to Mekong Capital's quarterly newsletter.

Mekong Capital makes investments in consumer-driven businesses and adds substantial value to those companies based on its proven framework called Vision Driven Investing. Our investee companies are typically among the fastest-growing companies in Vietnam's consumer sectors.
In January 2022, Mekong Capital founder Chris Freund published Crab Hotpot, a story about a bunch of crabs who found themselves stuck in a boiling pot. The colorful cover of "Crab Hot Pot," complete with expressive cartoon crustaceans, looks like a children's tale at first glance. But as one continues reading, it becomes clear that the work has an important message about organizational transformation, leadership and focusing on a clear vision for the future.
The book is available on Tiki (Hard copy): bit.ly/38baF8a (Vietnamese) and Amazon: amzn.to/3yWunzG (English)
Follow us on LinkedIn: