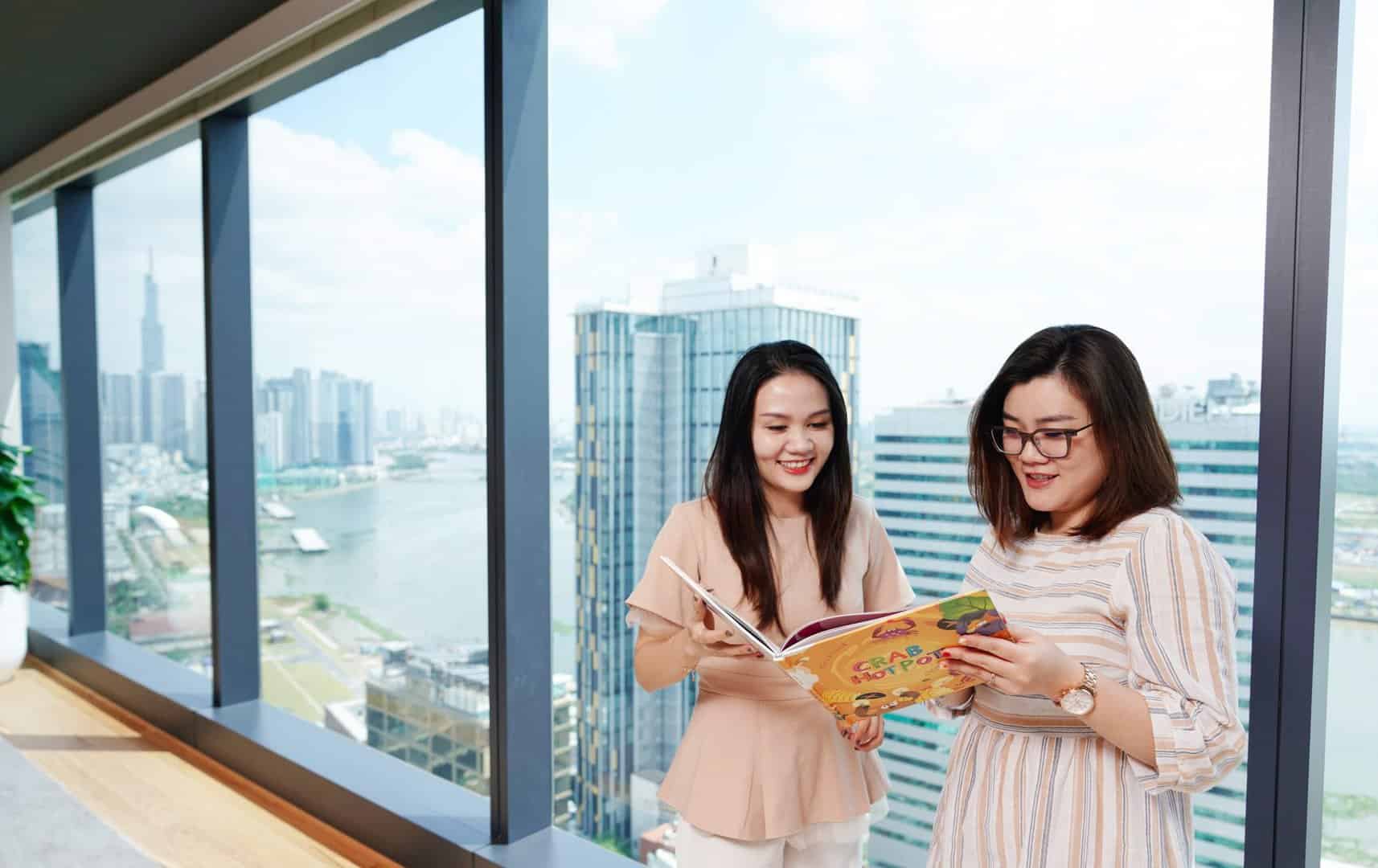 The trap of 'Who-I think-I-am' vs. 'Self-love'
Author: Ngo Dinh Thao Phuong, VDI Champion, Mekong Capital
Jan 9, 2021
——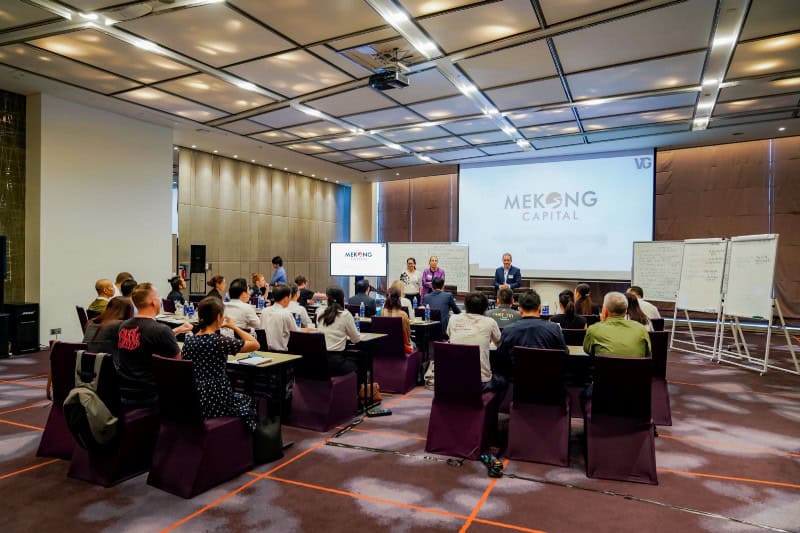 In 2019, I joined one of Mekong Capital's internal coaching sessions to have breakthroughs in my being core values.
In one of the very last sessions, the coaches asked us to note down, "How you occur for yourself?".
"Ha! This is easy", I thought. I immediately wrote three statements:
"I am confident. I am strong. I am reliable".
But the coaches wouldn't let me stop there.
The coaches insisted that each of us needed to dig as deep as possible to see the 'labels' we had on ourselves:
"What makes those statements important to you? What makes you think you are those statements? How do you feel about yourself not being confident, strong, or reliable?" .
Following the questions, I looked within myself. A whole new world opened up for me when I found out what were hiding in those statements: my two points of views:
(1) "I am insecure and vulnerable"
(2) "I hate whoever not being responsible"
That's why I chose to act confidently, to be strong, and to be responsible. But I still felt like there was something else hiding underneath those points of view. They were more like the effect rather than the root cause. "I need to keep looking inside me" — I told myself. So I kept questioning:
"Why do I need to hide those views?"
"What makes me feel I am insecure and vulnerable? What can I get from being insecure, vulnerable, or responsible? If someone appears to be insecure and vulnerable, how do I see that person?".
The answer struck me: I felt insecure because I didn't believe that I deserved to get something from others and I was not sure why they needed to treat me in certain ways.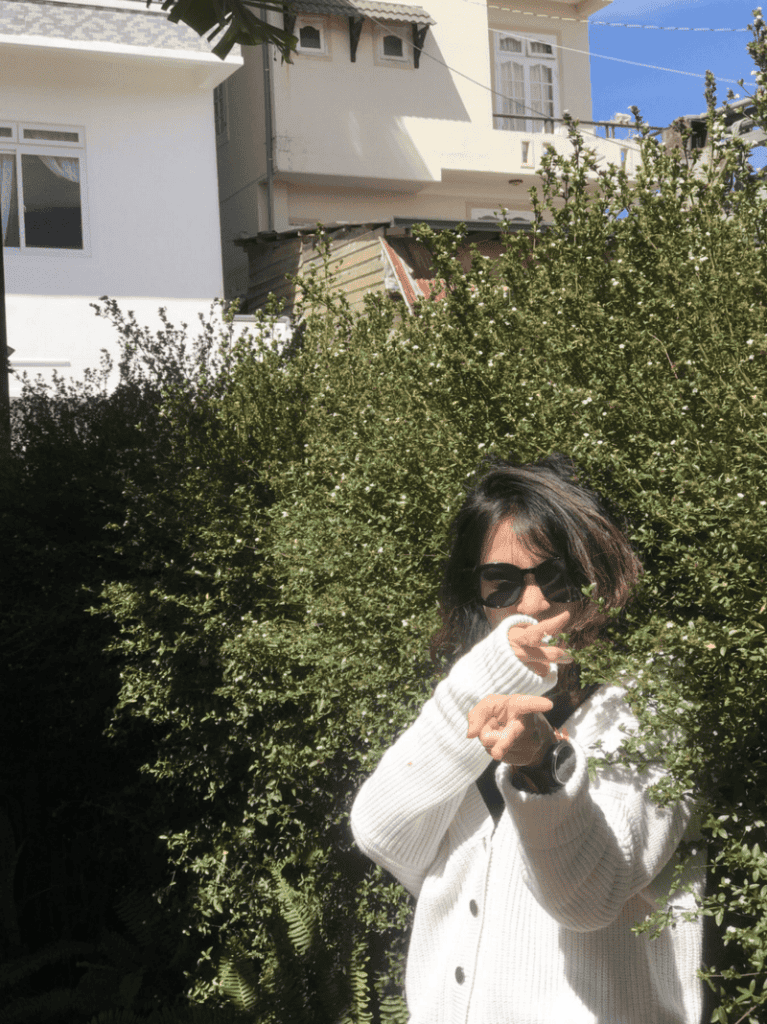 Then in the darkest corner, my finger touched the harshest context that I had about myself. After a long time pressing it deep down, covering with the seem-to-be-nice beings of confident, strong, and reliable, I finally had the courage to pull it out — the ugly and naked truth:
"I am unlovable. I am not valuable. I am unwanted."
I was speechless and just sat there being frozen. I didn't know what to do next.
I looked at those words like a box of dirty dishes stashed in my room for 30 years. They smelled like hell. But for so long, all I saw was a beautifully wrapped box and with alluring perfume. And by some magic, this wrapped box had helped me survive until now.
The next day, I decided to look back at whatever happened in my life that led to that ugly truth.
It was fascinating to find out that my life was driven by the thoughts I had about myself without being aware of their presence.
The biggest realization was how much and how many times I had been hurt while trying to be 'confident, strong, and reliable'. It never felt like pure peace and happiness. Most of those times, I found myself being tolerating and incomplete. I felt there was something missing, something wrong about everything including me. That was when I found out the box was definitely NOT a savior but a DESTROYER of my life: A silent destroyer within me acting like a hero. I was imprisoned in my own life.
Like a wave underneath the tsunami ready to come up, I strongly desired to put an end to all of this. Thus, I chose to stop living my life being run by any thoughts. I chose to create a world that I love to live in. I chose to be the creator of my life. I chose to put "self-love" into my purpose of life to cause a breakthrough in me experiencing my life authentically. Self-love to me meanS taking a stand for myself to experience being whole and complete at all times, including:
1. Being authentic to myself, respect all of my experiences-encourage myself to experience them the same and equally;

2. Freedom and choices;

3. I am my worth — Jeromosity to myself to hold me up to the future I declared;
Beginning that very day, I started to pay attention to how I experience.
I acknowledged whatever thoughts I had about myself.
I acknowledged what is going on within me and treat these experiences equally.
I gave myself space to just be with those experiences.
Day by day, I can listen to myself and be aware of what is happening within me. I choose to not deny or chase them away but rather let them in and experience them fully. Then by magic, they just go away.
By doing this, I feel that I am living my life without being attached to any thoughts. I feel the fulfillment of me being whole and complete. I feel joy created within myself. The experience is just so full and complete.
Thus, I invite you to discover the trap of 'Who-I-think-I-am' which is made up of all of the vicious contexts or points of view that you have had about yourself. Then, once you break free from your prettily-wrapped prison box, you will be able to experience and listen to whatever your body and mind are telling you.
You will discover the magic inside you. You will feel whole and complete. Experience the Power of Jeromosity within yourself, i.e, self-love, and let it blossom within you.
Follow us on LinkedIn:


---
Click below to subscribe to Mekong Capital's quarterly newsletter.

Mekong Capital makes investments in consumer-driven businesses and adds substantial value to those companies based on its proven framework called Vision Driven Investing. Our investee companies are typically among the fastest-growing companies in Vietnam's consumer sectors.
In January 2022, Mekong Capital founder Chris Freund published Crab Hotpot, a story about a bunch of crabs who found themselves stuck in a boiling pot. The colorful cover of "Crab Hot Pot," complete with expressive cartoon crustaceans, looks like a children's tale at first glance. But as one continues reading, it becomes clear that the work has an important message about organizational transformation, leadership and focusing on a clear vision for the future.
The book is available on Tiki (Hard copy): bit.ly/38baF8a (Vietnamese) and Amazon: amzn.to/3yWunzG (English)