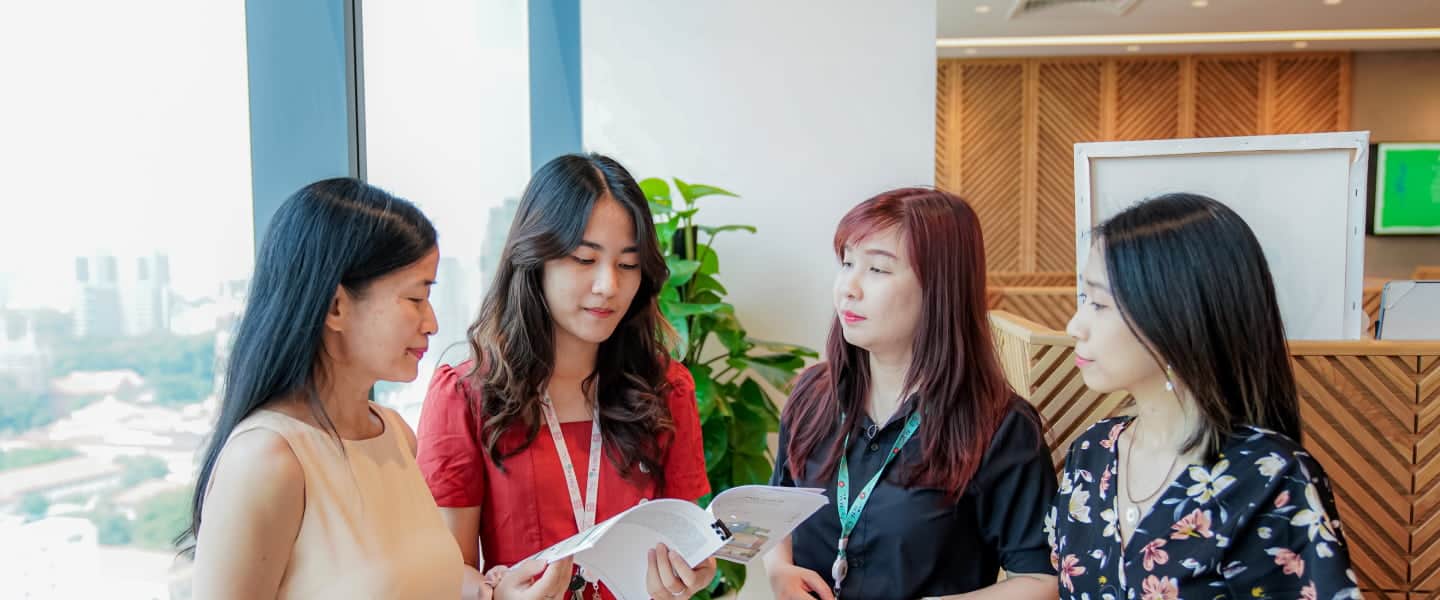 The "Why"
Mekong Capital's purpose is reinventing Private Equity. Standing from the Vision, we are looking for motivated talent to join our Admin team to be a power source to our Admin team in providing extraordinary office management and administration services that empower us in fulfilling our Admin Vision

 

Join us if you want to provide extraordinary office management, and administration services (with a strong guests/people service mindset).

 

Join us if you are motivated by a very high standard of office management/people service. 

 
We are proud to present our Admin Vision 2025 as below: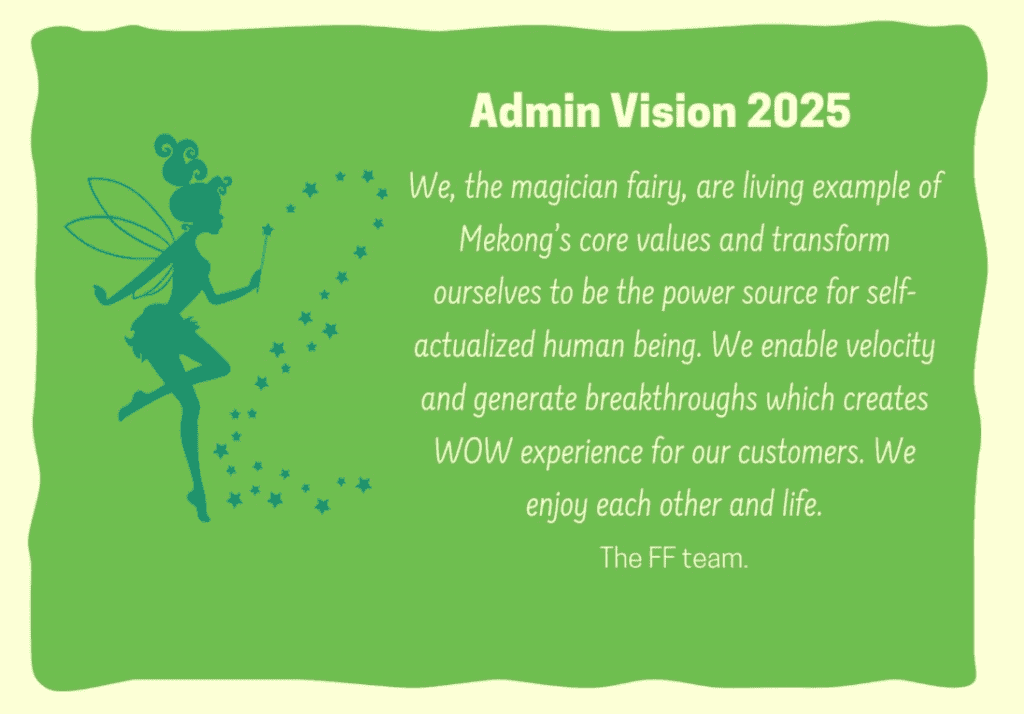 The Role
ACCOUNTABILITIES: 
 The Administration Officer is accountable for the following ongoing set of results, which are required to continuously propose improvements from time to time, under close supervision of the Administration Manager/Task Manager.  
Reception
Ensure to always keep the receptionist warm and professional. Key deliverables include:

 

Warmly welcome guests, take guests to meeting rooms and serve water/coffee to guests.

 

Answer phone calls promptly (within 2 rings).

 

Deliver the Secretary's work (mail/newspaper/magazine delivery).

 

Ensure the report of Tracking attendance/annual leave is updated.

 
Office Clean & Green 
Ensure the office is a professional clean and green environment.

 

Ensure the office is clean by coordinating and supervising Tea Ladies who provide office cleaning service. 

 
Responsible for keeping the office tidy and professional 

 

Ensure effective periodic cleaning is maintained 

 

Ensure the office plants are well taken care of, always green & appropriately arrangement 

 
Logistic arrangement for Mekong events
Ensure effective logistics arrangements for Mekong events that fulfill the intention of events:

 

Logistics for company events (Year-end Party, and any other events requested by Mancom): 

 

Logistics for events hosted at the Mekong Capital office (VIP meetings, Training, etc..)

 

Venue & FnB arrangement for events outside the office as requested from time to time

 
Others
In addition to the specific deliverables mentioned in each and every process and guidelines for each task, you also need to ensure:  
All the payments/transactions are handled timely and correctly.

 

Budget for all accountabilities is well built annually.

 

All the necessary information (contracts, agreements related to the domain in charge) is well filled on the company's server.

 

All the processes & guidelines for each accountability are composed and updated timely.

 

Deliver expected results of any other accountabilities are assigned to you by your mentor from time to time.

 
What you will need
Working Experience
Has at least 3-5 years of working experience in Administration/ Office Management. Prefer a candidate from Hospitality (Event)

 

A strong performer (move up quickly in previous jobs) is preferred.

 

 
Ways of being
Cheerful & warm (people want to approach her)

 

Ability to pay attention to detail

 

Committed to high standards

 

Open minded to learn new things

 

Customer Service Mindset

 
Skills
Master in using Microsoft Office (Word and Excel)

 

Strong communication in both English and Vietnamese, in both verbal and writing

 
Interested?
If you are driven, and motivated and want to experience leadership, breakthrough and personal transformation in your daily life, this role is for you. Apply today by sending your CV to phuongtrang@mekongcapital.com