Mekong Capital announced the appointment of its Fourth Partner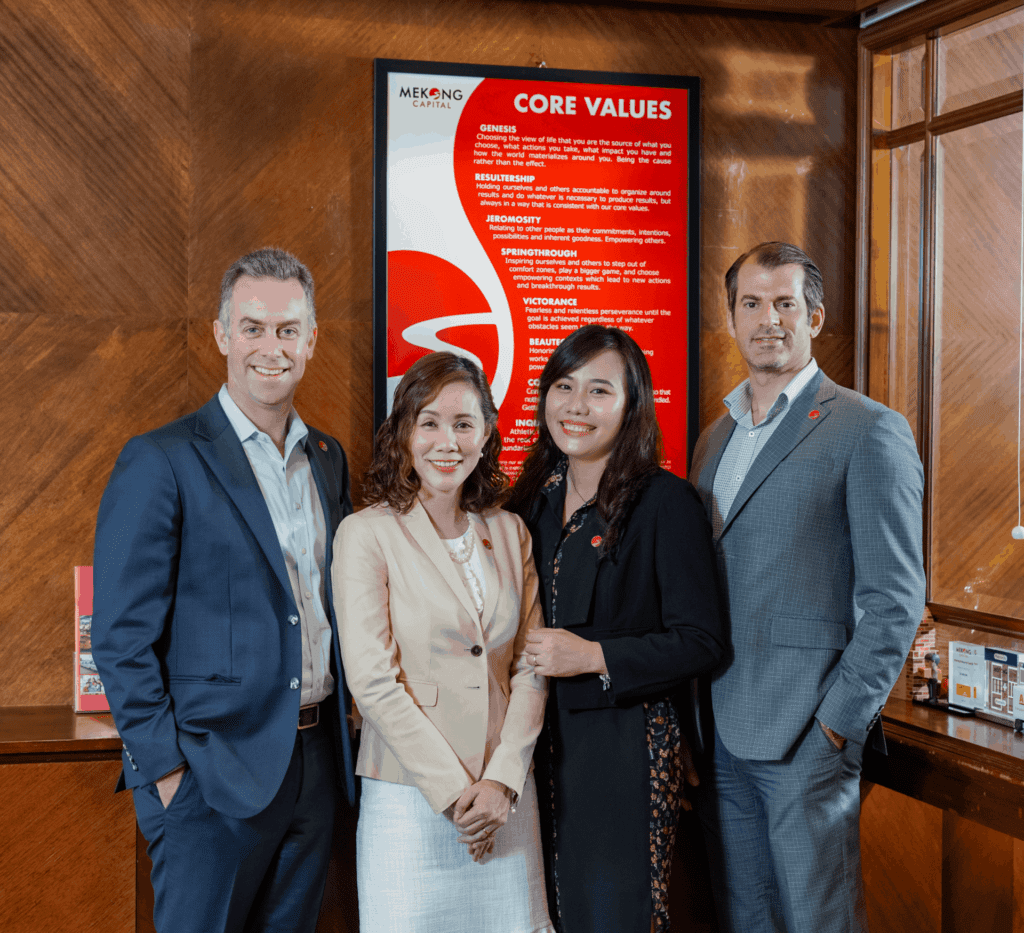 Ho Chi Minh City, Vietnam  (22 January 2020) – Mekong Capital is pleased to announce the appointment of Nguyen Thi Minh Giang as Partner of Talent and Culture, bringing the total to four Partners.
Nguyen Thi Minh Giang joined Mekong Capital in 2010 as an HR Officer, continuously took on greater and greater levels of accountability, and ultimately becoming Mekong Capital's first Partner of Talent and Culture.
Minh Giang has played a critical role in leading Mekong Capital's Talent and Culture team to recruit senior leaders for our former and existing investee companies. She is currently leading a team of four Talent and Culture specialists who have successfully recruited at least 5 management positions per month at our investee companies over recent years.
Moreover, she initiated and organized workshops to enable investee companies to build up their corporate cultures and core values. These have been widely successful, with more than 70 workshops completed over 6 years.
Minh Giang has provided a leadership role in rolling out a strong corporate culture at Mekong Capital organized around our core values. In July 2019, Mekong Capital was voted as one of Vietnam's Best Companies to Work for in Asia by HR Asia Magazine.
Chris Freund, founding Partner of Mekong Capital said:
"Minh Giang and I have long been partners in transformation and building a strong culture in Mekong Capital. Minh Giang has been extremely complimentary to me and the senior management team, adding value in ways that are unique to Minh Giang. Her promotion to Partner is an acknowledgement of her incredible contributions to the success of Mekong Capital over the last 10 years."
About Mekong Capital
Established in 2001, Mekong Capital is a Vietnam-focused Private Equity firm, which has the most extensive private equity track record in Vietnam.
Mekong Capital's funds have completed 35 private equity investments in Vietnam, of which 26 have been fully exited. Its latest investment vehicle, the Mekong Enterprise Fund III (MEF III), has to date announced investments in 9 companies, including ABA Cooltrans, Red Wok (formerly Wrap & Roll), F88, Ben Thanh Jewelry (Precita), Pharmacity, F88, YOLA, Pizza 4P's and Vua Nem
Mekong Capital's investee companies are typically among the fastest growing and market-leading companies in Vietnam's consumer-driven sectors such as retail, restaurants, and consumer products. These companies are typically well-established companies in their sectors, but which typically operate in fragmented and fast-growing markets which present attractive growth opportunities.
Mekong Capital is strongly committed to adding significant value to each of its investee companies – through operational improvements, building management teams, the introduction of best practices and outside experts, and applying other elements of our Vision Driven Investing framework.
Mekong Capital has an experienced team of 35 full-time people in our Vision Fulfillment Centers in Ho Chi Minh City and Hanoi, who have an average tenure at Mekong Capital of more than 5 years. Three Partners have a combined over 40 years at Mekong Capital.