Mekong Enterprise Fund IV completed an investment in Mutosi Group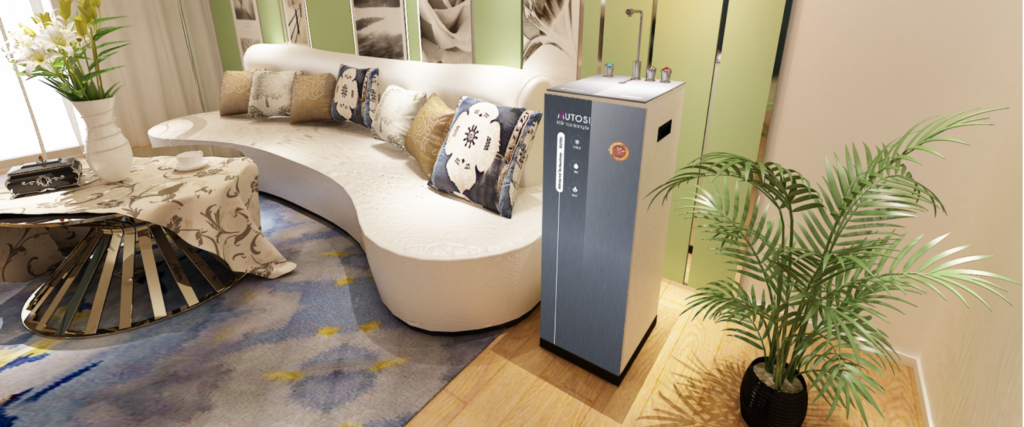 Ho Chi Minh City, VIETNAM (09 June 2021) – Mekong Capital announces that Mekong Enterprise Fund IV ("MEF IV") has completed an investment of US$10 million in Mutosi Group.
Mutosi Group is a manufacturer and distributor, specializing in producing water purifiers and electrical appliances following Japanese standards. With its mission to create a livable environment for Vietnamese consumers, the company focuses on 4 product lines: (1) water purifiers, (2) safe kitchen appliances, (3) air purifiers, and (4) environmental care systems, such as raw water treatment.
Moreover, the quality control system at Mutosi is advised by experts from Hirayama Holdings, a Japanese Business Management company with 66 years of experience in manufacturing consulting, human resource training to improve production efficiency, enhance human resource capacity, and produce higher quality and more durable products.
After three years, Mutosi has grown from 300 points of sales in mid-2019 to over 3000 points of sale nationwide as of now. The investment from the MEF IV will support the company to advance its research & development in manufacturing technology, increase the quality of customer experience, train & develop staff, and expand distribution scale. By the end of 2021, Mutosi plans to increase its points of sale to 4000.
Mr. Tran Trung Dung, CEO of Mutosi, said:
"With Mekong Capital's previous experience in big companies like Pizza 4P's, Mobile World, I believe the fund will help Mutosi access the most efficient operating models. This cooperation also inspires Mutosi to be Mission-and-Vision-driven. This is an honor and a remarkable milestone of Mutosi on the way to realizing his vision, becoming the pride of Vietnamese people with breakthrough technology and the best customer experience."
Mr. Chris Freund, Partner of Mekong Capital, said:
 "Mr. Dung and his team of co-founders at Mutosi have an extraordinarily high level of interest in creating a vision-based, transformation-oriented company. They have a strong sense of purpose to bring clear air and water to Vietnamese people while helping to elevate Vietnam's national brand in the world. Mutosi is a perfect fit for Mekong Capital, and we are really looking forward to partnering with them to achieve their vision."
About Mutosi Group
Mutosi Group was established in 2018 by Mr. Tran Trung Dung and 3 co-founders, who have extensive operating experience in the water purifier industry.
From the start, Mr. Dung was highly passionate about bringing safe, convenient, and efficient lives for Vietnamese consumers. Thus, while the Home Appliance sector already has some strong players, Mutosi was set up to differentiate itself from other competitors by listening to customers' pain points and delivering products that solve such pain points for customers. The company then started off by providing affordable high-quality household products in the water, air, and kitchen categories.
Moreover, Mr. Dung and the co-founders have built Mutosi culture in ways that enable open communication, where there is no one dominant founder with control interest, encouraging people to compliment and challenge each other.  Hence, with a strong culture (committed, caring, innovative, speed) and a tight-knit management team, Mutosi has set a solid foundation to scale and develop products around the increasingly diverse needs of consumers.
As such, after three years of operation, from mid-2019 with 300 points of sale, Mutosi has now scaled up to 3000 points of sale nationwide. Looking forward, Mutosi continues its transformation from a manufacturer and a distributor to being the national pride of Vietnamese, for its breakthrough technology and for providing the most wonderful experience. It will foster all operations of the business to organize around creating the best experiences for consumers, partners, and members of Mutosi.
Mutosi Group is the second investee company announced by Mekong Enterprise Fund IV.
For more information about Mutosi Group, please visit the firm's website at mutosi.com.
About Mekong Capital & Mekong Enterprise Fund IV
Established in 2001, Mekong Capital has the most extensive private equity track record in Vietnam. Their funds have completed 42 private equity investments, of which 28 have been fully exited. Mekong Capital has advised 5 funds, and 2 of which are currently active.
Mekong Capital's investee companies have typically been among the fastest-growing companies in Vietnam's consumer-driven sectors such as retail, restaurants, consumer products, and education. Some of their well-known investment successes include Mobile World, Phu Nhuan Jewelry (PNJ), ICP, Golden Gate, Vietnam Australia International School (VAS), Masan Consumer, Traphaco, Pharmacity, F88, YOLA, Pizza 4P's, Vua Nem, ABA Cooltrans, and Nhat Tin Logistics.
Mekong Enterprise Fund IV is a private equity fund with $246 million in committed capital. The Fund will continue Mekong Capital's successful strategy of investing in growth-equity investments in Vietnamese companies and exclusively in proven consumer-driven sectors that benefit from the growth in Vietnamese consumer demand and the adoption of modern business practices. The Fund will focus on retail, education, restaurants, consumer services, FMCG, and health care.
Mekong Enterprise Fund IV applies Mekong Capital's Ontological Private Equity approach and the Vision Driven Investing framework with an intention to fulfill its commitment for each investee company to achieve its vision.