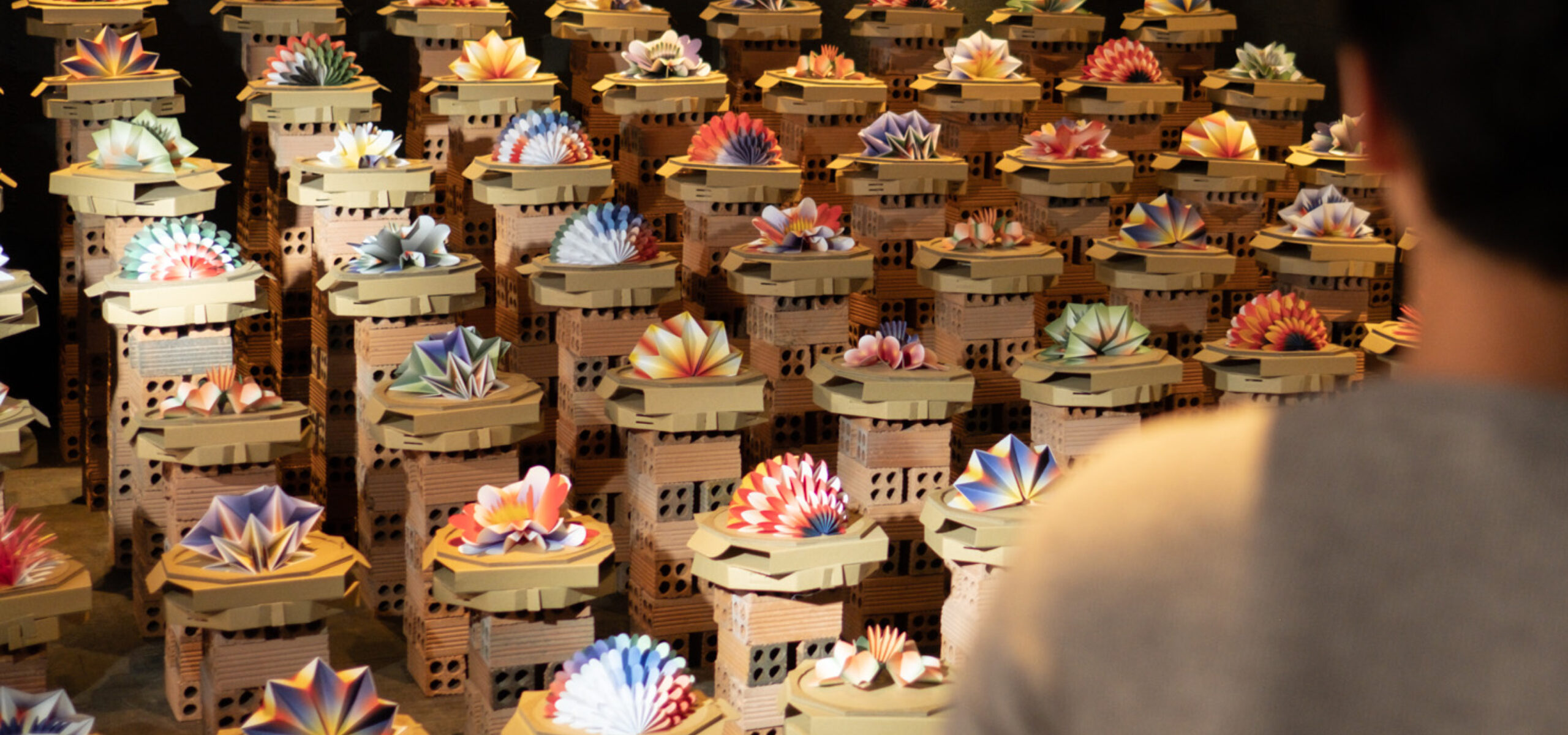 WELCOME TO MEKONG CAPITAL
WE ARE PARTNERS FOR YOUR VISION
WE ARE COMMITTED THAT EACH OF OUR INVESTEE COMPANIES WILL
ACHIEVE THEIR VISIONS
In the early years, we applied value-addition programs focusing on best practices such as Six Sigma, Lean Manufacturing, manuals of best practices, etc. We had lots of ideas that we thought would help the investee companies. However, no matter how great our ideas were, this had little or no impact.

In 2009, concurrent with Mekong Capital's own transformation, we developed a new Vision Driven Investing framework (VDI). VDI requires that our partnership with every investee company begins with their own committed vision for their future. Starting from their committed vision, the VDI framework is essentially 15 perspectives to look from. Each company can continuously discover what works for them towards fulfilling their breakthrough vision.
View our approach
WITH OUR UNIQUE
ONTOLOGICAL APPROACH
We used to be ordinary investors like everyone else. We thought that giving our investee companies solutions and knowledge would help them excel, but it did not make much impact. So, in 2007, we embarked on a 3-year transformation journey and invented a new approach to adding value to our investee companies. Our approach, Ontological Private Equity, is in the domain of transformation. It focuses on who people are being, and how situations occur for them, as access to delivering results. This leads to breakthroughs in performance, and ultimately the achievement of the investee companies' visions.
Read our story
WE FOCUS ON VIETNAM'S
CONSUMER-DRIVEN BUSINESSES
From 2001 to 2005, we mainly invested in export-oriented manufacturing, which didn't go well. However, in 2005 we started to notice that our investee companies with both an export and domestic division were consistently enjoying more stable growth and higher margins with their domestic business. In 2006, when starting to dip our toes into consumer investments with a personal care products company called ICP, we began to see some positive results.

Over the next few years, we gradually shifted our attention towards domestic consumer businesses, with some notable successes such as Mobile World, Golden Gate, Masan Consumer, etc. By 2009, it was clear that our best-performing investments were in consumer sectors, and since then, we have been focused exclusively on making new investments in consumer-driven sectors.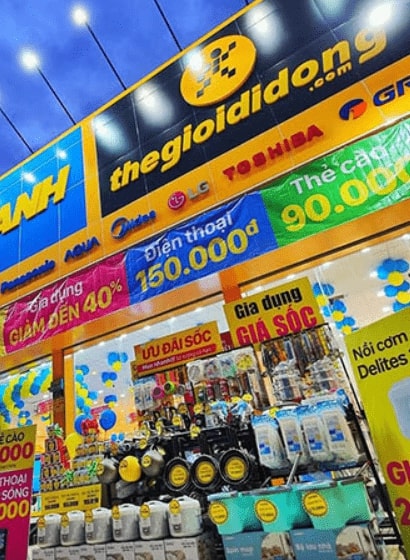 Mobile World
Retail chain
In January 2018, Mekong Enterprise Fund II completed the sale of all of its shares in MobileWorld after a 10.5 year holding period. MobileWorld has established itself as Vietnam's market leader in mobile device retail through its Thegioididong.com store network, and consumer electronics and household appliance retail under the DienmayXANH store network. The company is rapidly expanding its 3rd retail concept, mini-supermarket chain BachhoaXANH, in Ho Chi Minh City. The Fund originally invested in MobileWorld in May 2007 when the company operated around 7 stores. By the time the Fund completed its exit in January 2018, the company was operating more than 2,000 store locations. This tremendous growth led to a 57x return multiple for the fund over the lifetime of the investment."
Mekong's investment in MobileWorld is the subject of a 3-part case study written by the National University of Singapore (NUS) and published in the Ivey Publishing case study catalogue in May 2018. The 3 cases are available at Ivey Publishing's website at the following links: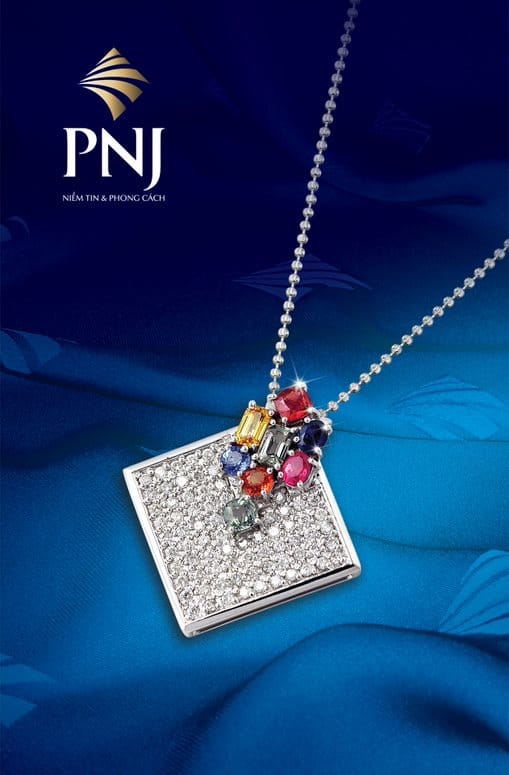 Phu Nhuan Jewelry
Jewelry
In November 2016, Vietnam Azalea Fund completed the sale of all of its shares in PNJ, a jewelry manufacturer and the largest jewelry retailer in Vietnam. The Fund originally invested in PNJ in December 2007.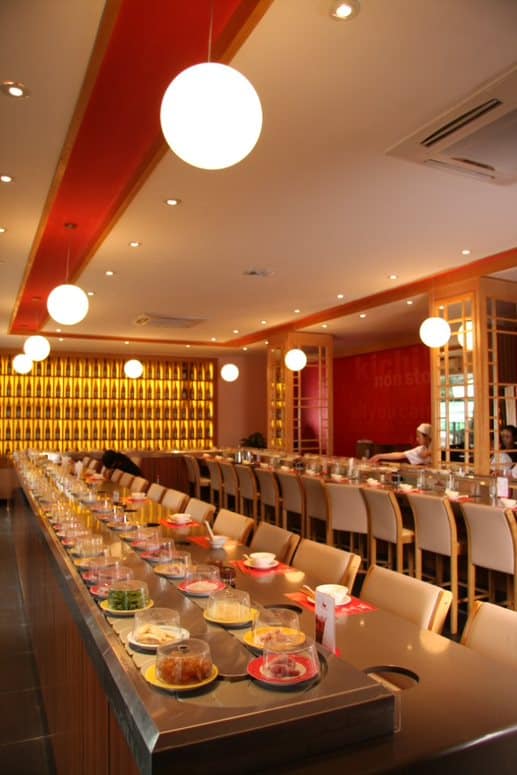 Golden Gate
Restaurant chain
In August 2014, Mekong Enterprise Fund II completed the sale of all of its shares in Golden Gate, one of the leading restaurant chain operators in Vietnam. The Fund originally invested in Golden Gate in April 2008. The Fund achieved a 9x return on its investment over the 6 ½ year holding period, driven by the expansion of Golden Gate from one brand with 7 restaurant locations at the time of the investment to more than 10 brands with around 75 restaurant locations by the time of the exit.
Mekong's investment in Golden Gate was the subject of a case study written by INSEAD and published in March 2016. The case study is available here: PE in Emerging Markets: Can Mekong Capital's Operating Advantage Boost the Value in its Exit from Golden Gate Restaurants?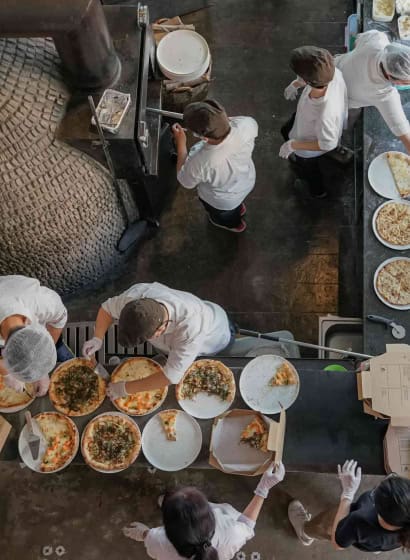 Pizza 4P's
Restaurant chain
When MEF III divested in 2022, Pizza 4P's grew from a chain of 8 restaurants in 2018 to a network of 27 restaurants in Vietnam and Cambodia, representing growth of more than three times. During this rapid growth, Pizza 4P's has successfully maintained its uniquely high-quality standards and commitment to delivering 'Wow' dining experiences to its customers. As a validation of its stronghold in customer experience, Pizza 4P's has been nominated as the Best Pizza in Vietnam and Cambodia as part of the Asia's Best Awards 2022 by the well-known international magazine Travel + Leisure Asia.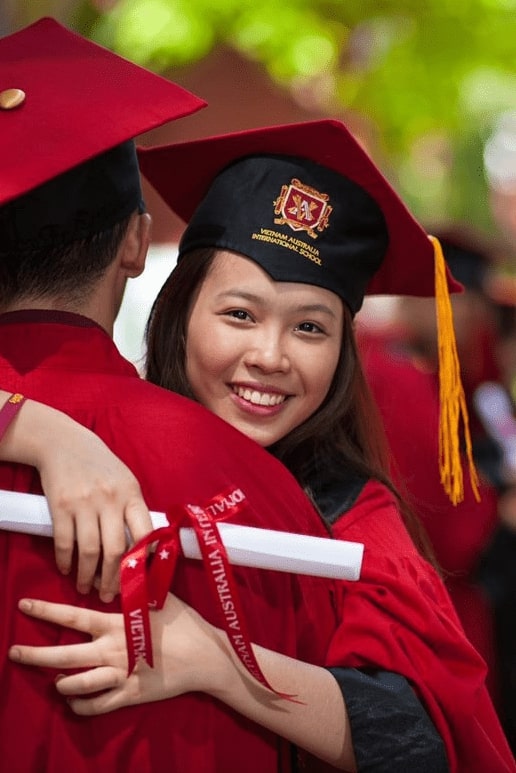 Vietnam Australia International School
Education
In 2017, Mekong Enterprise Fund II completed the sale of all of its shares in Vietnam Australia International School ("VAS"), the leading private bilingual dual-curriculum K-12 education service provider in Vietnam. The Fund originally invested in VAS in April 2010.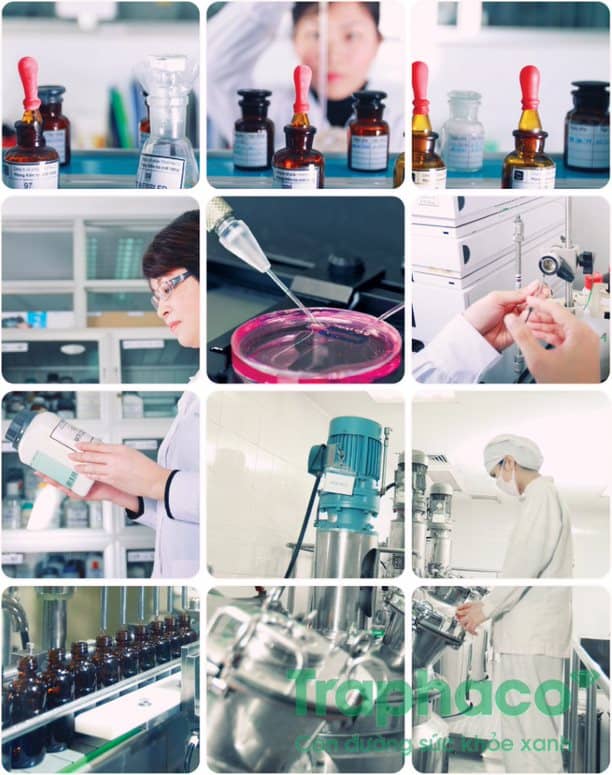 Traphaco
Pharmaceutical
In November 2017, Vietnam Azalea Fund completed the sale of all of its shares in Traphaco, a vertically-integrated pharmaceutical company specializing in the development, marketing and distribution of Vietnamese traditional medicines. The Fund originally invested in Traphaco in December 2007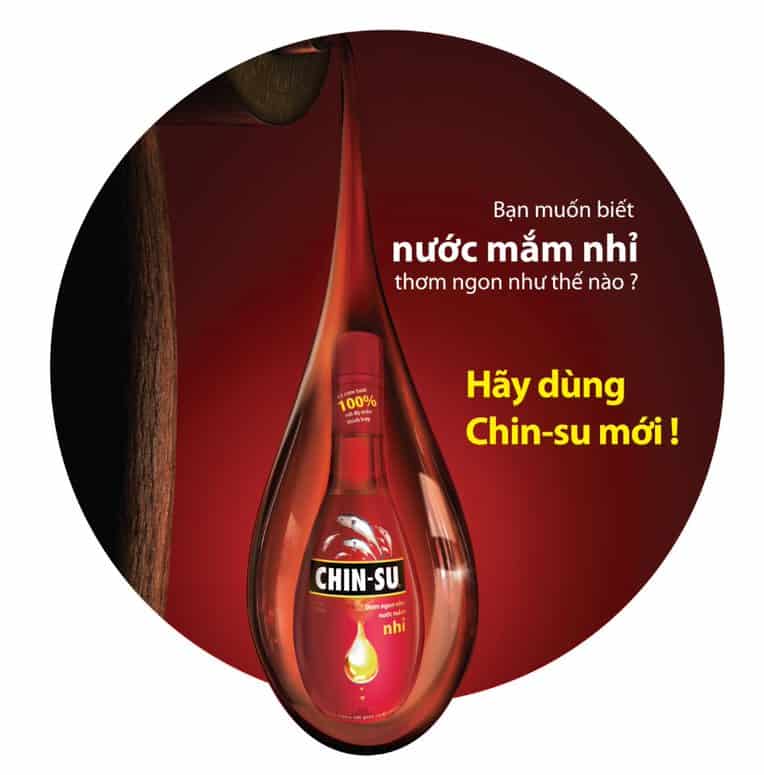 Masan Food Corporation
FMCG
In November 2010, the Fund divested 100% of its shares through a negotiated block transaction on the OTC market. The Fund originally invested into Masan Food, the leading maker of branded sauce and seasoning products and a major player in the large instant noodles market, in May 2009.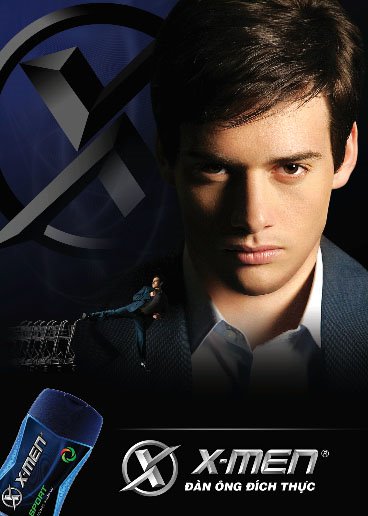 International Consumer Product (ICP)
FMCG
In February 2011, Mekong Enterprise Fund II Ltd has successfully divested 100% of its investment in International Consumer Products ("ICP") to a strategic investor, Marico Ltd., a publicly listed consumer products company based in India. The Fund had invested in ICP in October, 2006.
VISION DRIVEN INVESTING FRAMEWORK IS
STRONGLY CORRELATED WITH SUCCESS
Since 2009, there has been a strong correlation between the Vision Driven Investing framework and the performance of our investee companies. The companies that have implemented Vision Driven Investing the most comprehensively have also been our best performing investee companies in terms of growth rates and achieving their visions or being on track to achieve their visions.
WE CONTINUOUSLY REINVENT OURSELVES TO EMPOWER
YOUR BREAKTHROUGH VISIONS
In the initial years, we used to relate to our job as value-adding investors with rich knowledge and experience. We thought by giving best practices and useful solutions, we would help our investee companies grow their business. However, it did not work out well and we realized that giving them knowledge and solutions was clearly not enough. So, we embarked on a transformation journey in 2007. We blew up everything and reinvented who we see ourselves and how we add value.

We discover that the performance of Mekong Capital, and ultimately the performance of our investee companies, starts with who are being and how we empower the success of each other and our investee companies. Therefore, standing in our shared commitment to each of our investees achieving their visions, we have designed our involvement in such a way that our investee companies take actions to create for themselves ways of looking at things that lead to breakthroughs in performance necessary for their vision to be achieved.
Meet our team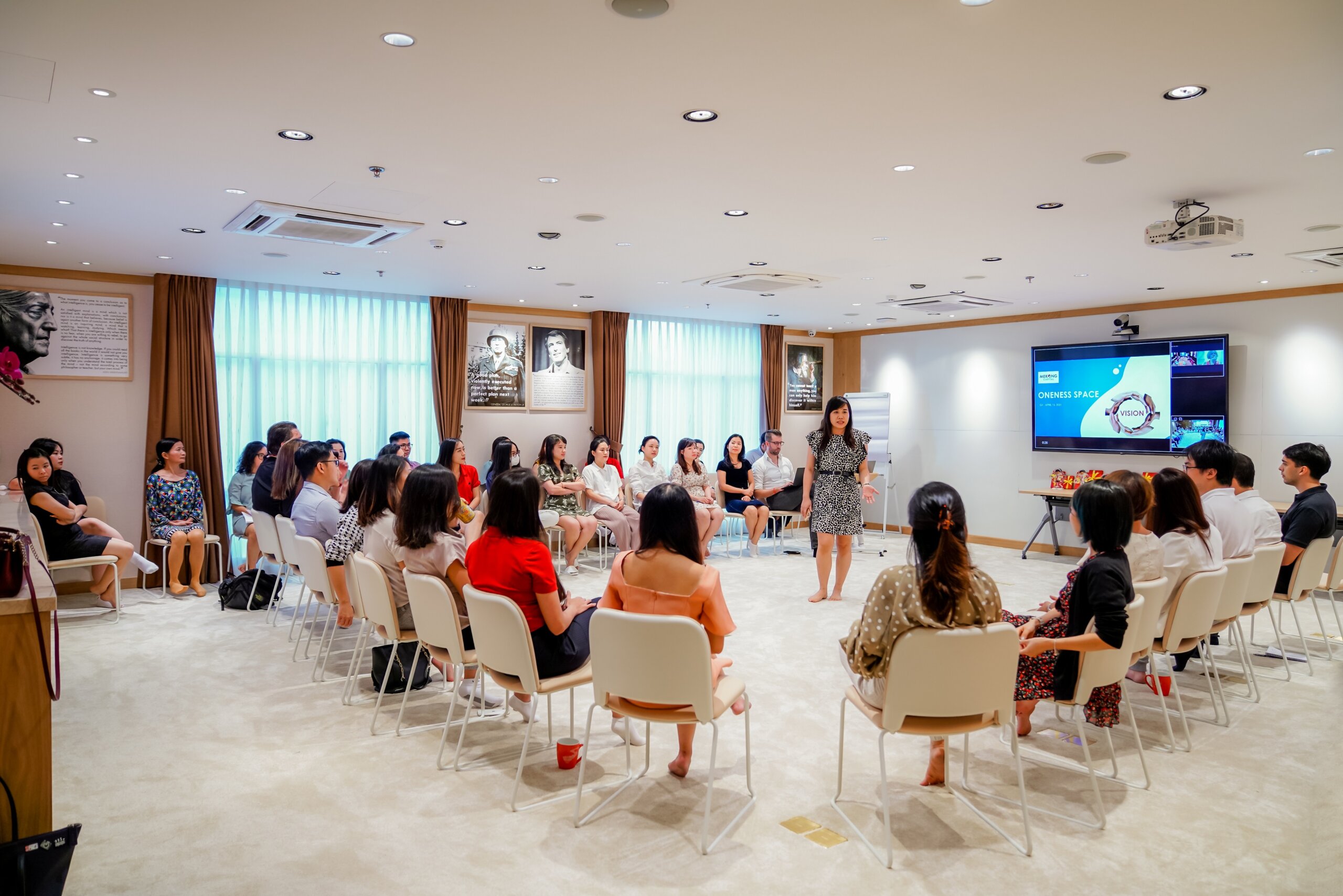 Author of the book
The Crab Hotpot
Which crab are you?
Chris Freund is the author of Crab Hotpot, a story about a bunch of crabs who found themselves stuck in a boiling pot, and how they chose to transform themselves to be able to achieve their shared objectives. Click here to buy:  Amazon (International) Tiki (Domestic)