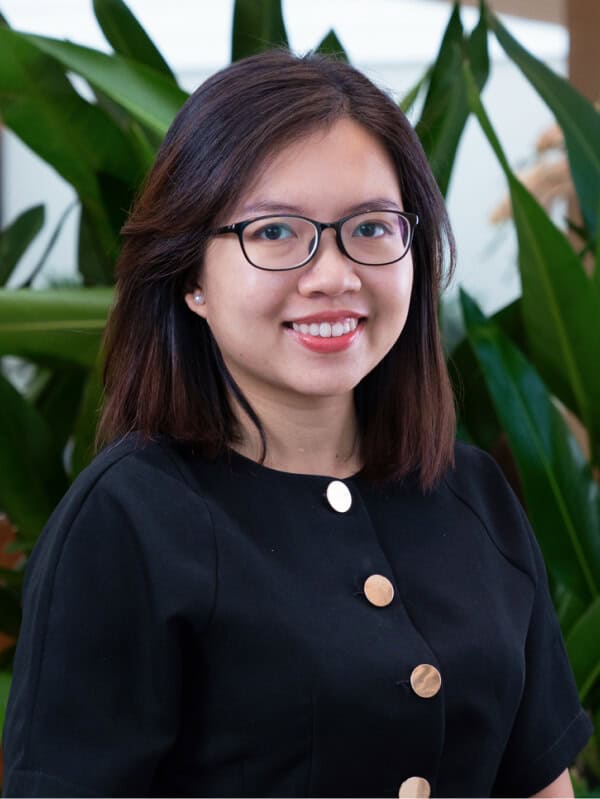 Thu was raised in a traditional family in Hanoi with a fixed track of being a top student in class, the only and centered daughter in a big family, the best model of a sister, and above all, a child like every parent wished. She had been walking on the flowery path straight from the first school year until she got the valedictorian of graduation exam at her high school. She continued her consecutive success getting into Hanoi Foreign Trade University at a top score amongst that batch, reassuring herself that she was doing great with her own life.
But then, at such a top university with the aggressive competition of highly ambitious youngsters, she was triggered for the first time realizing that there always exist higher mountain tops than her own achievement if she insisted on the spiral cycle of comparison and designing her life by measurement with others, without knowing what value she really stands for. She started to find her own designed life and career path, risking all the achievements and imagination earned from her childhood.
Thu departed from her hometown and came to Ho Chi Minh City as a qualitative researcher at a market research company, with a mission to help enterprises gauge customer insights by listening and talking to them. The job was real eye-opening when she had the chance to talk to people from various backgrounds, from housewives, micro retailers, and farmers… to very high-profile persons such as the head of finance, enterprise owners, and affluence customers. Besides digging the gold to get insights for her clients, she authentically felt the joy in creating human connections, understanding their own struggles in life and work, and ultimately expanding her perspective on life.
In early 2018, her career switched to a fast-growing tech company, where her quantitative capability and business mindset were sharpened in the role of strategy and planning team. The company fascinated her with the vision to serve the underserved community in Vietnam, with the mission to unleash the potential of the low-to-middle class by providing commercial activity support and financial access for both sellers and buyers.
3 years of a steep learning curve somehow brought Thu back to the workaholic version that she lived throughout her student life. She aggressively put 200% of her energy into the growth of an e-wallet and e-commerce multiple campaigns, with an authentic commitment to delivering a breakthrough result that would make her become a successful team leader and a great role model in the company. When holding the "Star award" for the high performers and receiving a promotion letter, she paused and felt something remained missing in her life. She somehow neglected her own health, forgot the original fascinating company vision, and missed the joy of human connection she found in her previous job while fighting hard for her own self-prove.
"I have been so dedicated along the way, but for what?", she realized that she could not carry those kinds of achievements or the victory for self-prove to the future. "There would be a more fulfilling and infinite value that should be the goal of my career", she said to herself.
Then Mekong Capital, by chance, appeared to her right at the time of struggling in self-reflection. She was deeply inspired by the company's approach to reinventing private equity by adding value to investee companies to achieve their vision of fulfilling the lives of Vietnamese consumers, employees, and the whole society.
Standing from "Vision is paramount", Mekong Capital creates the space allowing Thu to struggle through discovering a new way of being and get her on the boat with the investee companies sailing through a transformational journey. Thu turned back to the joy of human connection that she found in the first job, fulfilling the missing pieces of being vision-driven in her second job, and found out that breakthrough results emerged not from the individualistic effort, but from empowering people's leadership.