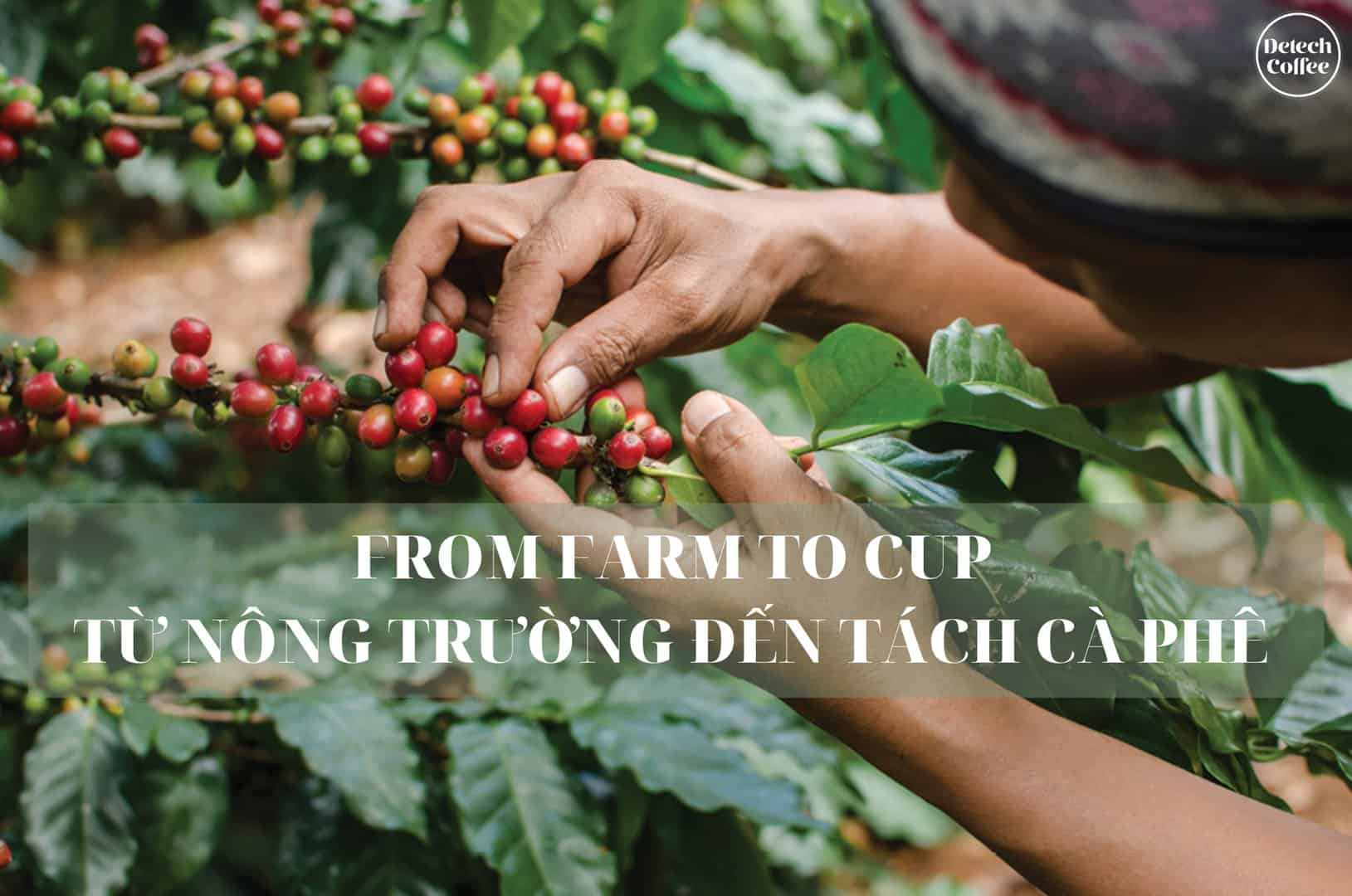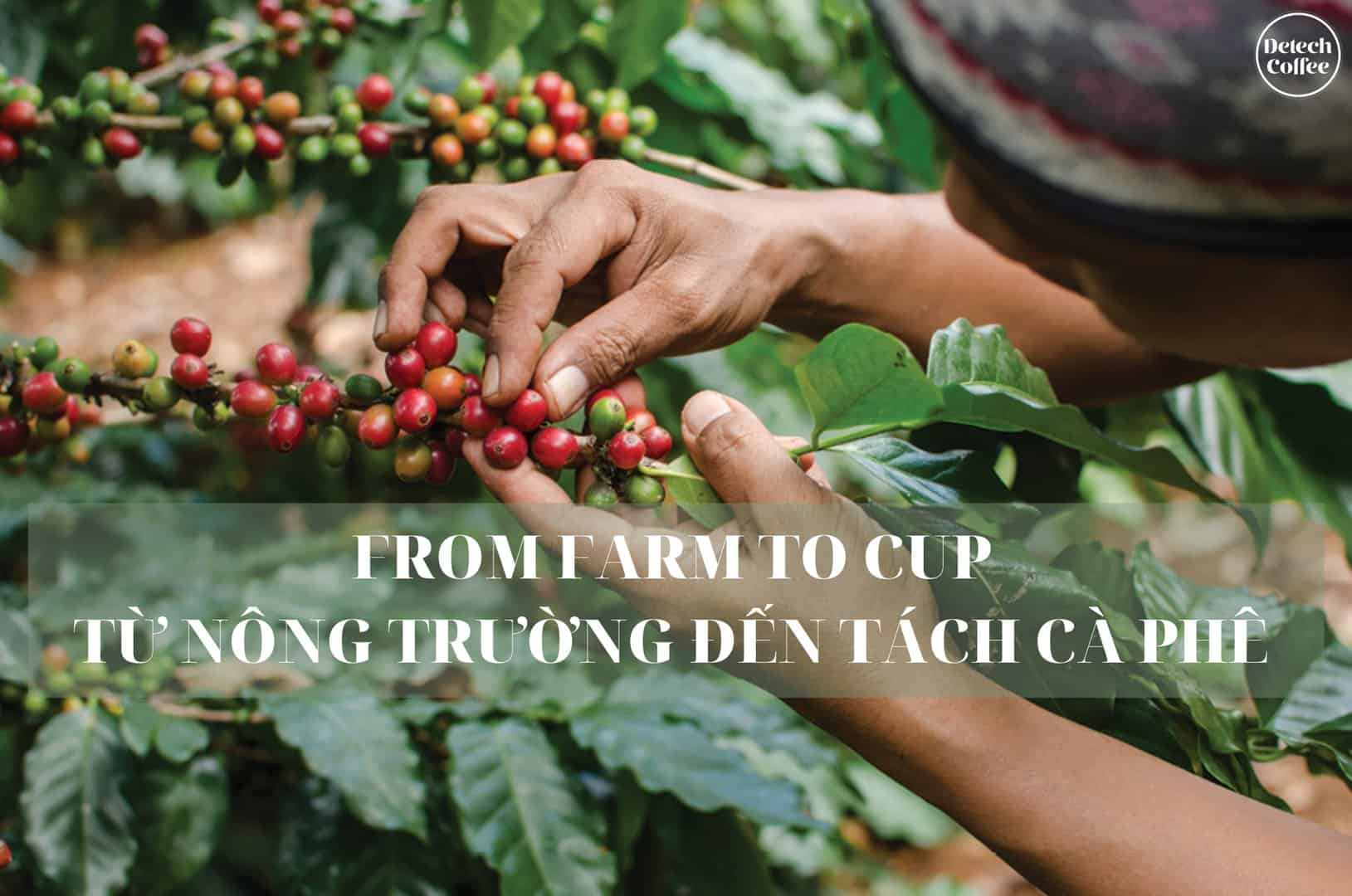 Farm-to-Cup from a Farmer's perspective
On a heavy rainy day, 12 people packed into a car traveling 7 hours from Ha Noi to Son La to visit coffee plantations. Dr. Dao Ngoc Anh, the founder of Detech Coffee, introduced herself "Hi, I am a female coffee producer and a farmer, my father's father was a farmer, and I am proud to be a farmer."
It started out as a dollhouse project, a coffee shop, that turned into a mission to elevate farmers, women, the community, and Vietnamese coffee.
Ngoc Anh opened the first coffee shop in 2012, but it was not performing particularly well. But when asked if she should close it, she answered "You have to leave space for passion". To sell a quality cup of coffee Ngoc Anh had to import quality beans, she was perplexed that she had to import coffee beans while Vietnam was the second largest exporter of coffee. Wanting to reduce cost and carbon footprint Ngoc Anh searched for high-quality arabica coffee beans in Vietnam. She soon discovered that many producers were uninterested in producing quality coffee and saw it as a commodity that didn't need branding. Vietnam coffee was not seen and sought after as a single-origin coffee. She knew that making Vietnamese coffee internationally known would take time and investment. Ngoc Anh was driven to shift the paradigm, that agricultural products can be valuable and desirable.
For the farmers
'Farm-to-cup', and 'farm-to-table', are the terms used to communicate to consumers fresh locally grown produce, connecting farmers to the consumer. Ngoc Anh shared the story of farm-to-cup from a farmer's perspective.
Witnessed that the farmers often do not know the value of a cup of coffee, and back in 2017 the farmers did not drink their own coffee, especially female farmers who thought drinking coffee was for men. When asked what the farmers wanted, they replied "We want to be seen, we want to mean something".
Wanting the female farmers to recognize the value of their coffee, Ngoc Anh invited them to a coffee conference with hundreds of people from 38 countries. Followed by a visit to Starbucks where they witnessed how people enjoyed their coffee and Ngoc Anh shared with them "This is the end of your value chain, you can see the reach of your coffee, loved by millions of people around the world". The farmers now see the full picture of the value chain and see the meaning of their work.
Ngoc Anh also co-founded the non-profit International Women Coffee Alliance (IWCA) Vietnam. Educating 160 female coffee growers and 20 baristas on distinguishing between coffee of different qualities and how their work impacts the quality of the coffee. The program also provided training on finance management, health and safety, sustainable farming practices, and efficiency, and created space for the mothers to spend quality time and read to their children.
For the land
Recognizing the vulnerabilities of the monoculture systems to climate change, Ngoc Anh adopted the agroforestry system. By intercropping coffee with macadamia and leucaena trees to provide shade and shield the coffee from frost. In the first few years, cover crops like peanuts or soybeans are grown to regenerate the soil. In subsequent years, ginger, mushrooms, or vegetables can be options for ground crops. Rural farmers often do not have sewage systems or good water supply, so it is very important that farming activities do not pollute the surrounding bodies of water. Hence Ngoc Anh provided farmers with training on effective use of fertilizer and water and the reduction of chemicals. This agroforestry system diversifies farmer's income, improves soil health and prevents erosion, increases carbon sequestration, creates natural pest control systems, and encourages greater biodiversity, ultimately creating more resilient ecosystems.
For financial sustainability
Working closely with the network of 2,500 ethnic minorities (Tai Dam and H'Mong) smallholders, Ngoc Anh introduced initiatives to educate and engage farmers in producing premium coffee, giving many members of IWCA Vietnam thousands of climate-resilient coffee plantlets of new F1-hybrid varieties and fruit trees to implement the agroforestry system. With a goal to support 1,000 farmers in obtaining the Rainforest Alliance certification by 2024 and to have her supply chain fully sustainably certified by 2028, Detech Coffee is already a third of the way there. Certification along with the production of high-quality beans and elevating the global recognition of Vietnamese coffee, give the farmers a price premium, ultimately improving their quality of life.
It started out as a struggle to find locally grown quality coffee for her café, Ngoc Anh shared "Struggles don't end with struggles; they open opportunities." Not only do her initiatives support smallholder farmers but also the growth of Detech Coffee. By 2017, Ngoc Anh was exporting coffee to Germany. She established milling operations between 2018 and 2019 and expanded her production tenfold by 2020.
With a Master of Science in Public Health from Yale and a doctorate in Statistics, Ngoc Anh has shown an early passion to serve the communities. With Detech Coffee, Ngoc Anh continues to strive for an impact that is systematic and lasting for smallholder farmers, the environment, and Vietnamese coffee.
We ended our trip with a cup of coffee. This cup of coffee is sweet, bitter, fragrant, and complex. The flavor is enhanced by our awareness, connectedness, and appreciation for the land, the farmers, and leaders like Ngoc Anh.