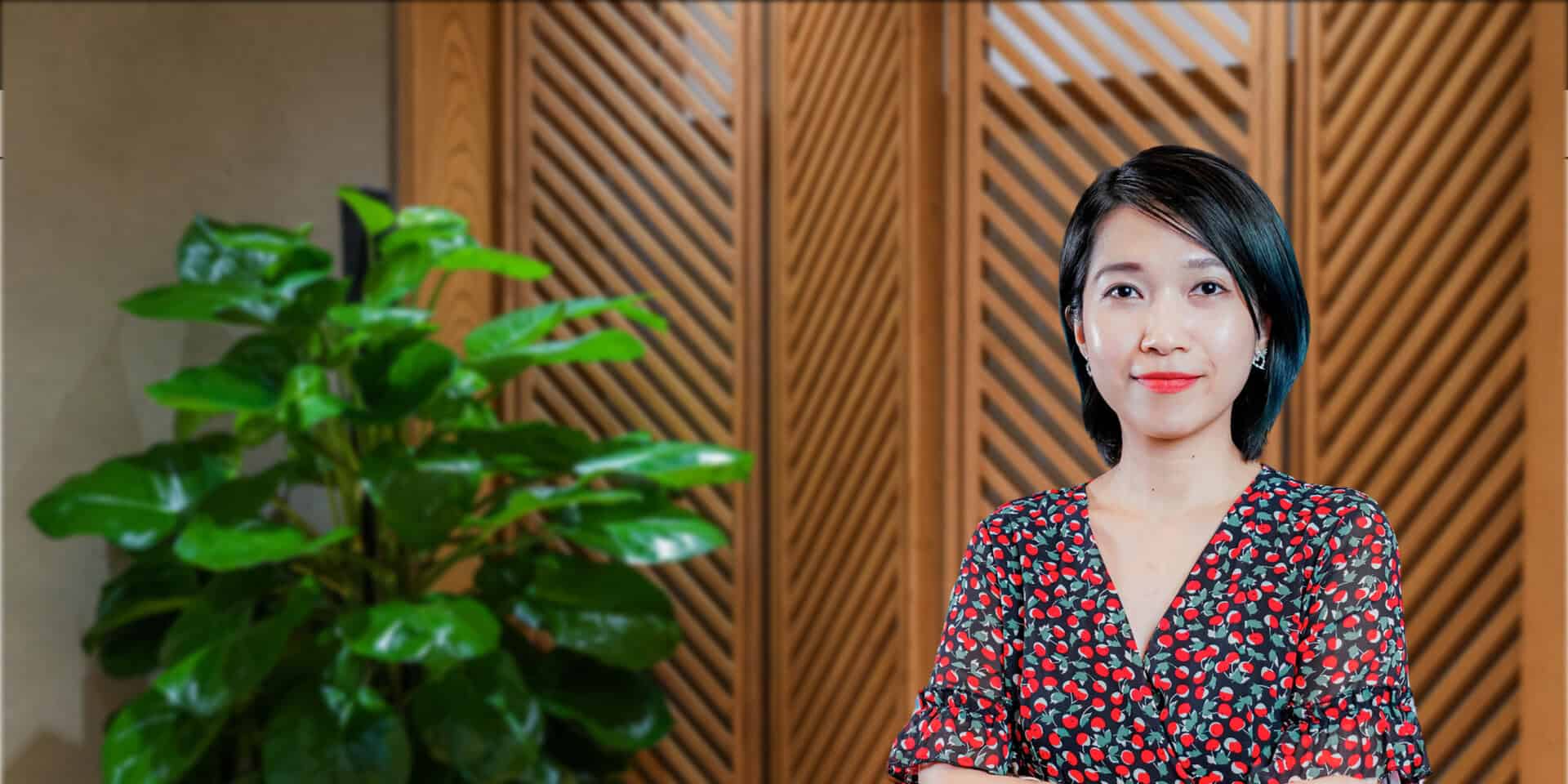 Is there a manual on how to become a mentor?
Author: Le Nguyen Phuong Thuy, Director of Operations, Mekong Capital
October 02, 2023
—
Around 2018-2019, the Investor Relations (IR) team decided to expand its members for the first time ever. Up until then, it had only been me and one more team member, doing all the work together.
When the first new member joined, I found myself taking on the role of a task manager. At that time, I was in a senior officer position. I related to this new member as a mere replaceable resource to do the work when the team was busy. Because I always expected her to deliver high results, I was quick to criticize her whenever she made a mistake.
When she kept making more mistakes, I thought I had enough justification to bid her farewell. It was my ego screaming. In my mind, it was all about finding fault in others, because they were not good enough for the team. I believed that my existing team was good enough on our own.
When two more team members joined and failed, I realized I had fallen into that dangerous trap. Although the amount of work increased, I kept convincing myself again that the two of us were enough.
None of the new members stayed for more than a year. It was during a review meeting discussing why the IR team struggled to integrate new members that my mentor – also one of Mekong's Partners – shared her perspective. She said: "I think the root cause of our failure might have been that no one had truly taken a stand for these new members' success within the team."
I was stunned by her words. I had never considered it to be my responsibility.
But then it hit me like a bolt of lightning. If I didn't stand up for their success, of course, it wouldn't work. Who would want to work in a company where people are rooting for my failure? Definitely not me.
A few days later, I mustered the courage to share my realization with my mentor. I said, "I finally understand why it didn't work. Looking back, if I had been related to the same way I related to those new members, I wouldn't have stayed with this company."
Back at that time, I did not know what taking a stand for something/someone looked like and I definitely did not know how to be their success. I only know that I want my IR team to succeed, I want Mekong Capital to succeed. And our team would not succeed with only two team members facing that amount of responsibility for the growing funds in the future.
From that point onward, with each new member of the team, I declared directly to them on our first meeting that I was here for their success, and I relate to them as team members. That was my new role as their mentor.
I did not know how. Was there a manual stating step-by-step on how to be a good mentor? The answer is no!
But once I stepped out of my ego-self, once I stepped out playing the game of proving myself right, I saw clearly that my team could never succeed if I focused on "fixing" others and on finding faults.
The only person that I can change is myself.
Step by step, I navigated my way through this journey called mentorship and leadership by continuously choosing to see the world around me differently. I learned to create a space for them to fail, learn and grow. I created a "safe space" for team members to experiment, make new proposals, and make mistakes while defining a clear RED zone where mistakes can cause consequences. When people come to me with problems, I come back to them with more questions to think about the matters instead of a solution. I relate to my team members as capable and full-of-potential individuals, who can stand on their own feet and make the decisions for themselves.
My team is now triple the size, and I am fulfilled every day being their mentor, seeing the team members become confident in themselves and live their lives with the power of choices.
Being a mentor is never a game of proving how talented I am or how capable I am. It is a game that always starts with an authentic commitment to the success of my mentees, thus the success of the team and the company as a whole. That must always be the first bullet point in any manual to becoming a mentor if there is any.
---
Click below to subscribe to Mekong Capital's quarterly newsletter.

Mekong Capital makes investments in consumer-driven businesses and adds substantial value to those companies based on its proven framework called Vision Driven Investing. Our investee companies are typically among the fastest-growing companies in Vietnam's consumer sectors.
In January 2022, Mekong Capital founder Chris Freund published Crab Hotpot, a story about a bunch of crabs who found themselves stuck in a boiling pot. The colorful cover of "Crab Hot Pot," complete with expressive cartoon crustaceans, looks like a children's tale at first glance. But as one continues reading, it becomes clear that the work has an important message about organizational transformation, leadership and focusing on a clear vision for the future.
The book is available on Tiki (Hard copy): bit.ly/38baF8a (Vietnamese) and Amazon: amzn.to/3yWunzG (English)
Follow us on LinkedIn: