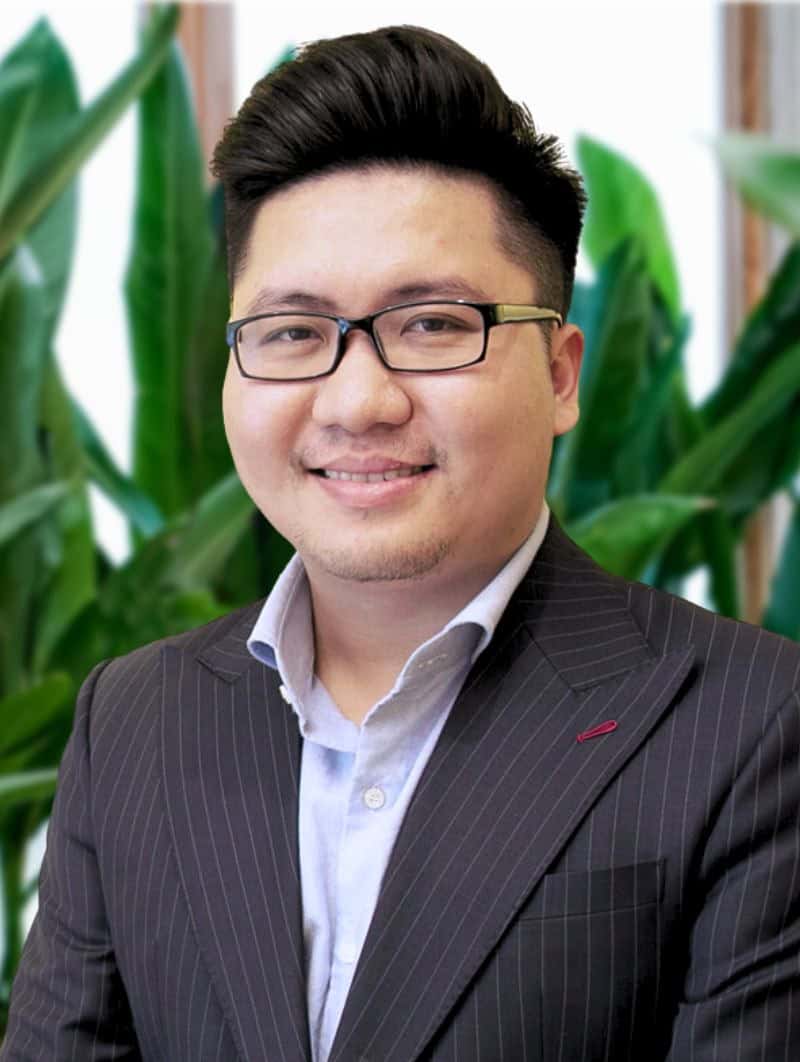 Growing up with resource scarcity, Cuong sets his sight early on the ultimate prize in life: wealth and freedom. He started by excelling academically and following where the money was at – a career in finance industry. After nearly a decade of working as a financial advisory professional, Cuong seemed to hit a ceiling. His job was satisfactory but deep down, he felt something was missing: He craved a sense of fulfilment and the kind of impacts in the world that is long-lasting.
Cuong finally discovered his true passion in the world of business and investment, and this discovery came to him at the least expectedly.
One day in 2018, Cuong was contacted by an old friend from college. He was seeking Cuong's advice in financial matters related to his newest F&B business endeavor, which was tremendously successful with the benefit of hindsight. In the partnership with his friend, Cuong felt truly engaged and fulfilled experiencing how an entrepreneur created from the ground up a platform of impacts where the employees and customers were happy in harmony. As a voracious reader, Cuong had long been mesmerized by the success stories of great business leaders worldwide and their impact on our civilization. However, this was the first time he experienced it hands-on. "This is the kind of impact I want in life", he thought to himself.
Deeply inspired by the successes of his entrepreneurial friend – to the extent that for the first time, Cuong considered the possibility of launching a business. This road was less traveled by most people, and the failure rate was surely high, but he thought, "What can I lose?" "Maybe money, maybe time, but everything is there for me to gain."
Over the next three years, Cuong embarked on the most transformative journey of his life – setting up three different businesses back-to-back since 2019. They were in different industries including spirituality coaching, pharmaceutical wholesaling, and restaurant. However, they all have two things in common. One was Cuong's 100% commitment to their success. And second, they all failed to perform. Confused and frustrated by the consecutive failures, Cuong was determined to solve this puzzle: He already put his heart and soul into these businesses, applied all the knowledge he accumulated from professional experience and business books, and even sought advice from his accomplished entrepreneurial friend.
Nothing seemed to work, and he felt so stuck.
One day on his journey to find the answers, he tumbled upon a blog from Mekong Capital about Vision Driven Investing (VDI) and was hooked immediately. He recognized that all his businesses went under because they scored extremely low on almost all VDI perspectives, especially Vision, Optimal Pathway, Management Capabilities, KPIs, and Corporate Culture.
Excited about what he found, he was eager to explore more on Mekong Capital and its success story. Another discovery he made was the power of an ontological approach toward investing and business. Cuong read and knew a lot about other people's businesses but being on the field with his own businesses' challenges was a whole new level of transformative experience. Reflecting on these business endeavors, Cuong also realized that he added the most value as a partner for the entrepreneurs, not as a business operator himself. He is essentially an investor at heart, from the very beginning.
Joining Mekong Capital was such a natural choice for Cuong. Being in the world of VDI with an ontological mindset, he now chooses to be a trusted partner for entrepreneurs in Vietnam and be the cause of transformation for all the businesses in which he is involved. He embraces a new mission to empower entrepreneurship in his homeland, to bring about wealth and freedom for all the lives that he touched, not just his wealth and freedom anymore.