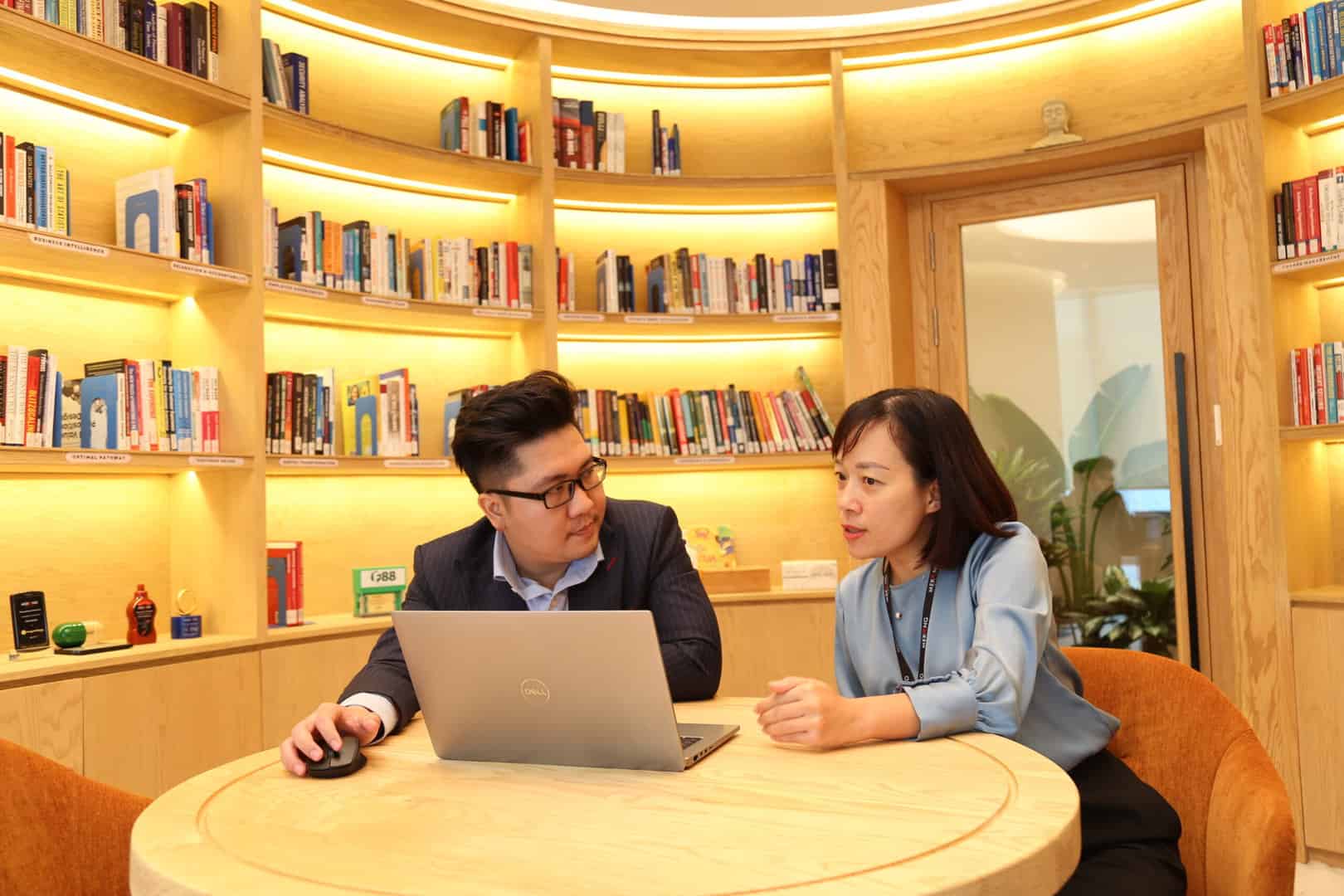 How Shifting Away From Giving Solution Can Lead to Breakthrough Performance
Author: Do Thi Khanh Van, Investment Director, Mekong Capital
September 08, 2023
———
After 2 years of investing in a young and fast-growing company from our Mekong Enterprise Fund IV, I noticed the company repeatedly made large marketing campaigns which later turned into a loss. Standing from the big picture, I realized that they didn't know who their target customers were or did not address what the customers really wanted. Oh, if I could cause the CEO and his managers to discover the power of being customer-driven, this must be a turning point!
So I teamed up with a Mekong colleague who was a domain expert in Customer Experience, inviting the Company to start a project with the objective of discovering the power of being customer-driven. We started with a "Customer Experience 101" workshop for the CEO and his managers. After the workshop, we invited the company to implement a project to apply the 3 main intentions of being customer-driven:
(1) Identify what their target customers mostly care about
(2) Map out their key customer experience journeys and
(3) Optimize the products and services to bring a seamless customer experience.
The CEO responded to us, politely but firmly: "Great, Customer Experience (CX) must be very important in our future, but right now I have other important priorities. This whole idea is so luxurious that I can not afford my time now". Well, I was so triggered by his words "Customer experience is luxurious". I was so worried we never achieved our intention.
The CEO politely set up a project, and delegated it to a newly promoted Head of Customer Experience (Head of CX). Determined to make it a success, I and my colleague agreed to proceed, hoping that the CEO and his team would discover the value of organizing around customers along the way.
Two months passed by. Despite the Head of CX's tremendous effort, I observed no significant improvement inside the company. After failing with wasted marketing campaigns, the CEO shifted to prudent mode with a much lower business goal than their true potential. The CX project was nearly out of his sight.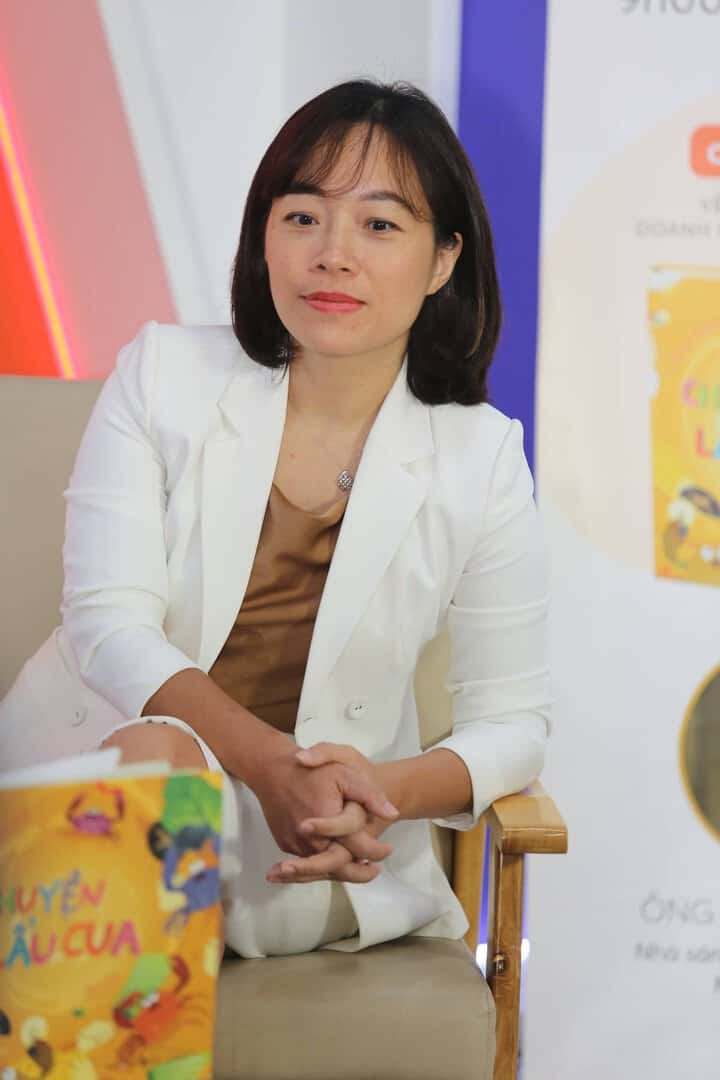 Never wanted to give up, I decided to re-examine my approach. And it hit me hard, I realized my mistakes:
Mistake number 1: Starting with giving a lot of knowledge and introducing all 3 intentions of customer-driven at the same time, we made the CEO become fixated on "the how", rather than on "the why". In other words, it was me who made the CEO think that "it is luxurious to understand customers and organize around what customers want" rather than "it is the cheapest and fastest way to drive profit".
Mistake number 2: We have failed to cause the CEO to practice himself by applying the intention to working with customers and discovering the value from the execution of his top business priorities.
Right there, I told myself: It is such a good time now, the CEO was finding the real driver for profit, why don't I work directly with him, and together discover the power of being customer-driven as a key profit driver?
This time, I decided to just focus on the first intention: "The CEO will discover what their target customers mostly care about." I asked him questions like:
Why do your B2B (Business-to-Business) customers want to partner with you and fully trust you as a strategic partner in the long run? Have you ever met directly with the top decision makers of your biggest client company?
What would you ask your B2B customers in your next meeting with them to quickly discover their biggest pain points now?
What would you do to leverage your most significant strengths in order to immediately support your customer's pain point?
The CEO was astonished by what he generated from those questions:
Instead of letting my sales managers meet with their managers, I myself will meet more frequently with the CEO/decision maker in my B2B customers and connect deeper with their high-level paint points
I will bring my sales manager to join those meetings with me, so that we have the same picture on what is customer pain points, and speak the same language when working with customers
I will immediately focus more on a few high impact actions that leverage our strengths that add the most value to my customers, instead of providing too many things we assume needed like before.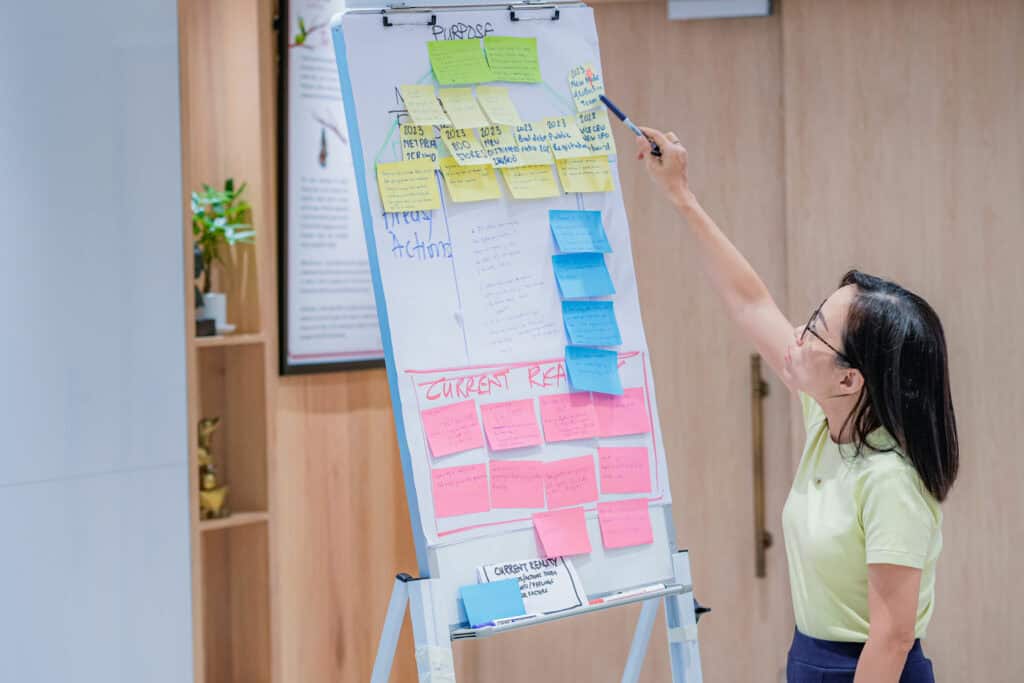 My heart was jumping, but this time I told myself to be patient and give them space to take action. Two weeks later, I observed him in a meeting with his client, he asked the client's CEO a few great questions, and he actually got a lot of new insights. Both sides agreed on a totally new partnership objective and approach with a series of follow-up actions.
The CEO and his managers were much more motivated to take on all the next actions based on what they discovered from the client. Each month, they discovered deeper on the client's pain points and more optimized ways to further address those pain points. The more they discover, the more they are motivated to take action and they become much more customer-driven without even noticing it. And to my surprise, in the next 3 months, the company made 20% month-on-month sales growth.
I learned a simple but not easy lesson: It always works best to encourage people to find the answers for themselves through their own practice. In order to do this, I need to really give up my urge that I already know the solution based on a framework, and enjoy the beauty when people struggle on the court and discover the way themselves.
---
Click below to subscribe to Mekong Capital's quarterly newsletter.

Mekong Capital makes investments in consumer-driven businesses and adds substantial value to those companies based on its proven framework called Vision Driven Investing. Our investee companies are typically among the fastest-growing companies in Vietnam's consumer sectors.
In January 2022, Mekong Capital founder Chris Freund published Crab Hotpot, a story about a bunch of crabs who found themselves stuck in a boiling pot. The colorful cover of "Crab Hot Pot," complete with expressive cartoon crustaceans, looks like a children's tale at first glance. But as one continues reading, it becomes clear that the work has an important message about organizational transformation, leadership and focusing on a clear vision for the future.
The book is available on Tiki (Hard copy): bit.ly/38baF8a (Vietnamese) and Amazon: amzn.to/3yWunzG (English)
Follow us on LinkedIn: