The first commercial spore-based probiotics in water form was launched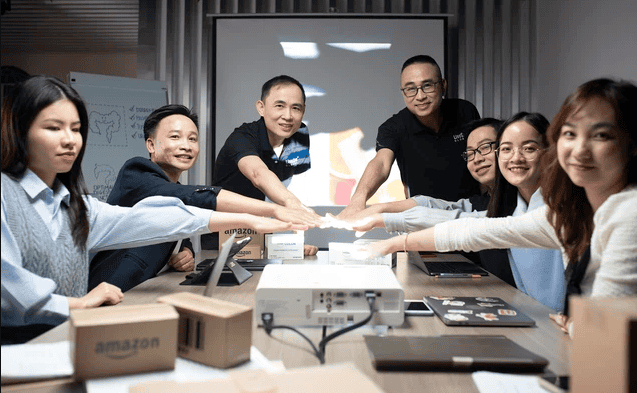 Mr. Nguyen Hoa Anh (black shirt, third from left) – the Chairman &  Founder and the inventor of the probiotic technology – and Mr. Dang Quoc Hung (black shirt, fourth from left), the Co-Founder and CEO of LiveSpo.
After 15 years of studying and working in molecular biology in Japan, Dr. Nguyen Hoa Anh came back to Vietnam to pursue his mission: An antibiotic-free future for the Vietnamese. But at that time, probiotics products available in the market weren't efficient after entering the intestines. In 2010, Dr. Anh and his friends, Mr. Duong Song Ha and Mr. Dang Quoc Hung co-founded the precursor company of LiveSpo to embark on the excursion called 'spore probiotics'.
It took them 3 years to successfully launch the first commercial spore-based probiotics in water form, which had much greater efficacy than the traditional probiotics in the market. In specific, this technology surpassed all the disadvantages of traditional probiotics: multi-strains, high concentration, resistant to temperature up to 80oC, and to acid, even at pH2, the acid level in the stomach.
In 2014, LiveSpo began to export its products to many countries in the world. Since then, they continued to expand their main product line of spore-based liquid probiotic supplements for digestive disorders as well as diversify their categories to a wider range of other products for respiratory, skincare, acne treatment, etc.
LiveSpo's domestic revenue comes from the pharmacy channel and its website. As for export, they promote online sales to the US and Europe via Amazon.com.