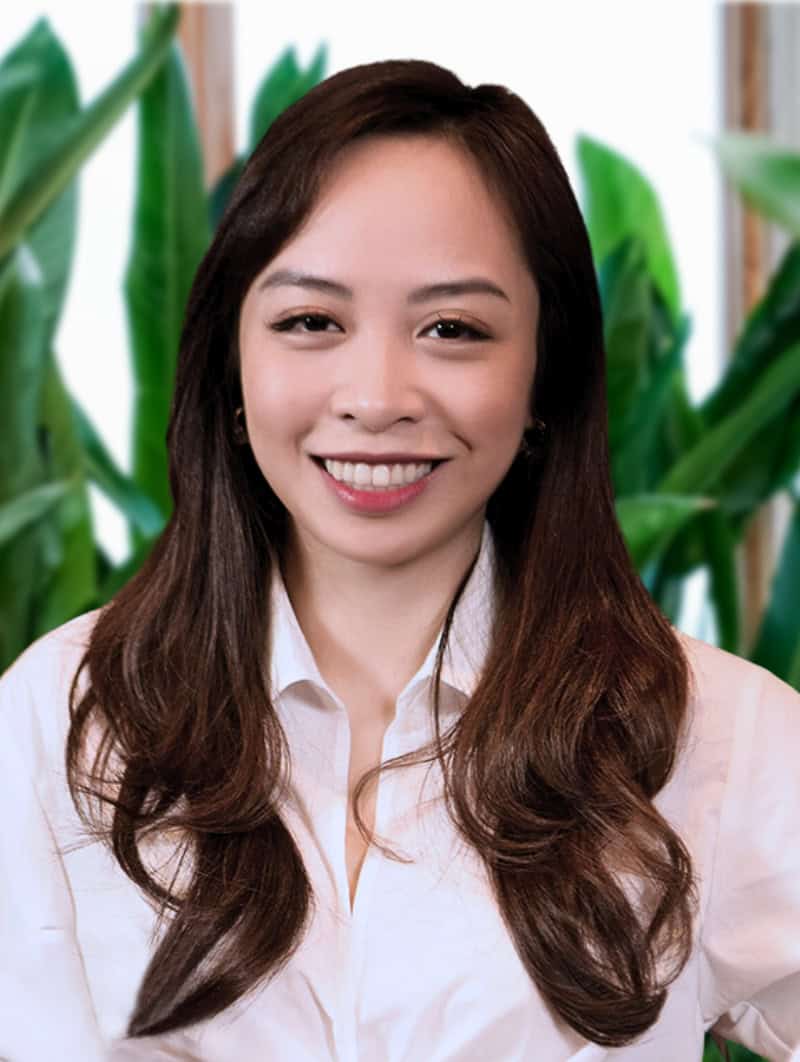 Ever since her first job working at an investment bank in New York City where she advised companies on their financing and M&A transactions, Thu has been fascinated by the corporate world. She often asks herself, "What makes a company truly successful?" Is the successful "secret" choosing the right market, launching the right product, hiring the right people, or a combination of several factors? 
In 2017, Thu decided to join Grab Singapore, a growing start-up at the time. During her time, the company went on to acquire the regional business of its much more established rival, Uber and became the no. 1 super app in Southeast Asia. She attributed Grab's smashing success to its unwavering focus on its mission of driving SEA forward, by creating economic empowering for everyone. As an employee, Thu could feel the company's spirit alive in every conversation her and her colleagues would have. Knowing that she was working towards a larger purpose gives her enormous energy and motivation.  
Between 2019 and 2020, Thu spent her time in Ho Chi Minh City working at a local late-stage start-up. She was incredibly inspired by the founders' desire to build long-lasting successful homegrown businesses. She also had a front-row seat, however, to their many challenges ranging from funding to people to culture. For the first time ever, she recognized the tremendous value for the company is having an investor that goes beyond capital disbursements. How successful would the company be if it partners up with a trusted and capable investor to navigate through the world of entrepreneurship and build towards its end goal together? 
Finally, in June 2021, Thu came to Mekong Capital. She got immediately excited by the fund's approach to investing. It might as well be the place where Thu finds a conclusive answer to her long-standing question. Regardless of which product the company offers or whom they hire, as long as the founders and their employees are fully committed to the vision, Thu realized, the entire organization and its people can transform to generate unlimited possibilities and actions to fulfill their goal. She has seen it in her time at Grab, and she is seeing it again at Mekong Capital, albeit from a different angle, from an investor capacity. Her day is now organized around causing investee companies to achieve their purposes. Thu is ever more hopeful that with this Vision Driven Investing approach, Thu and her team are at the forefront of delivering some of the best homegrown businesses for her country, Vietnam, in the years to come