Will you let your fiddle-leaf fig tree die?
Author: Ellen Van, Principal, Mekong Capital
Nov 24, 2020
——
I have neglected my fiddle-leaf fig tree for months. It was a meter tall with large, lush green leaves. When the first leaf turned brown and crispy, I was still convinced that the rain will save it. It's resilient, it will survive. A couple of days later the tree was stripped bare, black dry crust covered the branches as if it has been burnt alive. There was no sign of life.
I was ridden with guilt because I have always appreciated nature and all its beauty. I have never looked at the majestic snow-capped mountains, the blanket of gazillion stars on a pitch-black night, the Icelandic horses running wild in the foggy meadows, or the wild bluebell flowers and not be in awe at how every molecule has connected in this particular way to create something so beautiful. Looking at the lifeless fiddle-leaf fig tree, I was confronted with the consequence of my choice to do nothing.
The Mekong team was also confronted with our choices on a biking trip to Tri An Lake. We escaped the concrete jungle and immersed ourselves in the lush green forest. We rode through a dirt road that leads into the forest and within the luscious rocky path, white and yellow butterflies danced around us. At the end of the charming 2-hour-bike-ride was an entrance covered in fluro-pink bougainvillea that welcomed us into a lovely eco homestay where we shared delicious food and stories. The heavy tropical rain drumming on the wooden floor played a mesmerizing symphony as the team spent the night in laughter and meaningful connections.
Before leaving the eco homestay, the owner (Mr. Hieu) shared with us his passion for sustainable living. He made us question our selfish need for excessive consumption, consumptions produce waste, and where does all this waste ends up? It felt somber as we looked inwards and confronted with the choices we've made. Mr. Hieu inspired us to start small by reducing one piece of plastic a day. We quietly reflected and nodded in agreement that we should each do our part for the environment.
We returned to the Mekong Capital office the next day, rejuvenated and ready to take on the three-day Vision Days ahead. As we took our seats, I could not help but noticed that a plastic water bottle has been placed in front of each person. I did not open my bottle and got water in a cup instead, I was hoping that people would notice and do the same, just as I was hoping the rain would water my fiddle-leaf fig tree.
As I observed people instinctively open these plastics bottles without hesitation, I was distracted by the thought "If we can easily forget what we were inspired by yesterday in Tri An, what great promises can we keep for the future?" I was doing these silly calculations in my head "35 people, 2 bottles a day, 3 days, that's 210 bottles". I was debating with myself. I don't want to sound judgmental, but I cannot stay silent and wait for the rain. I raised my hand. I was nervous. I spoke my mind:
"I made a promise on my first day at Mekong not to open the plastic bottles in the office. This was a small commitment that I did not share with others because I am, what people called, an accommodator. I do not want people to feel like I am judging them. So, I kept it to myself.
But just yesterday, many of us shared how good it felt to be in the eco homestay where waste was minimized, there were no single-use plastics and I can see that everyone, like myself, was touched and inspired by Hieu's vision and infectious passion for sustainable living. However, right now, there are many plastic bottles in front of us, to be consumed and discarded out of sight, just like all the inspirations of yesterday.
I made my commitment, and I hate to impose. But maybe you forgot that you have other options.
So I invite you to consider: if you have opened your water bottle, you would continue to use the same bottle by refilling it, and if you have not opened the water bottle, you may see a new possibility of using a cup instead."
To my great relief, everyone nodded in agreement. The next two days were delightful. There were hardly any plastic bottles being used.
Vision Days was a nice three days. Still, I feared that the ripple would stop there. But did it? Absolutely not. Communiplete with the team was like watering and nurturing my poor lifeless fiddle-leaf fig tree. Buds started to crack through the dry bark and flourish, one by one my team enthusiastically shared with me what they've done, whether it was asking for their food to be delivered in paper bags or buying their own reusable water bottle. We also created a Green Wonderland team to promote environmentally-friendly changes in the office and in our personal lives.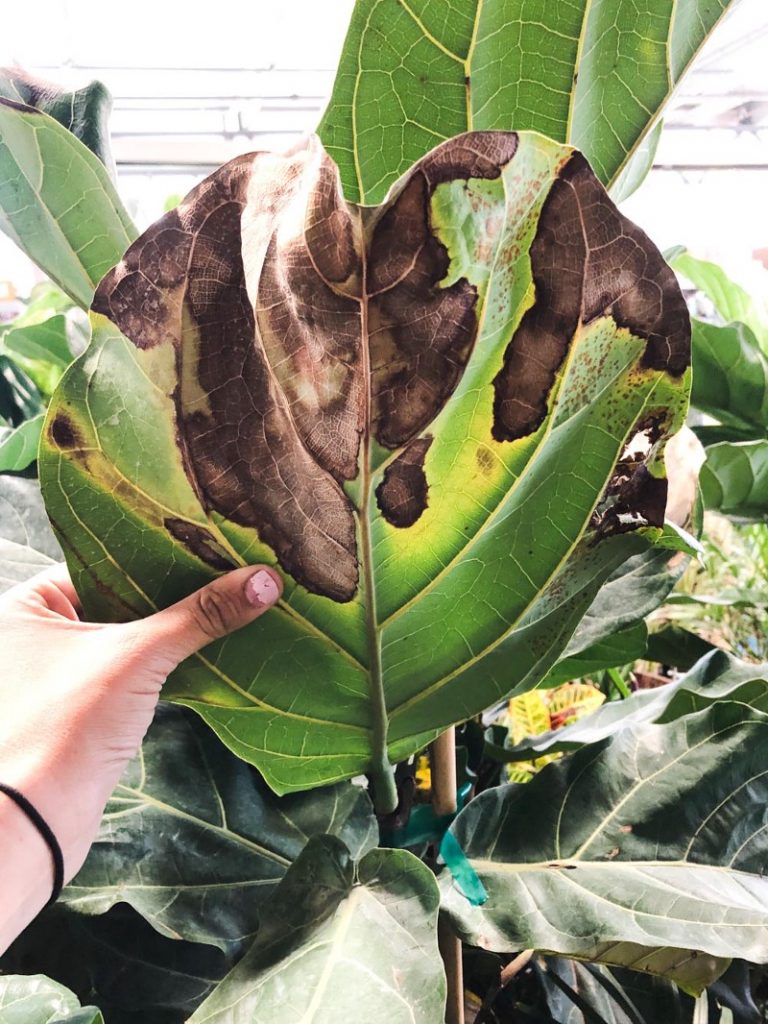 Sharing my commitments — even when I thought it was unimportant to others — not only sparked infectious joy and awareness, but it also lets people hold me accountable to my commitments. We all have our own commitment: to a fiddle-leaf fig tree, to nurture, to our own neighborhood. But will you be holding back, keeping your commitment to yourself, and watch your tree withered away? Or will you share it with others? Your choice. Your world.
---
Click below to subscribe to Mekong Capital's quarterly newsletter.

Mekong Capital makes investments in consumer-driven businesses and adds substantial value to those companies based on its proven framework called Vision Driven Investing. Our investee companies are typically among the fastest-growing companies in Vietnam's consumer sectors.
In January 2022, Mekong Capital founder Chris Freund published Crab Hotpot, a story about a bunch of crabs who found themselves stuck in a boiling pot. The colorful cover of "Crab Hot Pot," complete with expressive cartoon crustaceans, looks like a children's tale at first glance. But as one continues reading, it becomes clear that the work has an important message about organizational transformation, leadership and focusing on a clear vision for the future.
The book is available on Tiki (Hard copy): bit.ly/38baF8a (Vietnamese) and Amazon: amzn.to/3yWunzG (English)
Follow us on LinkedIn: