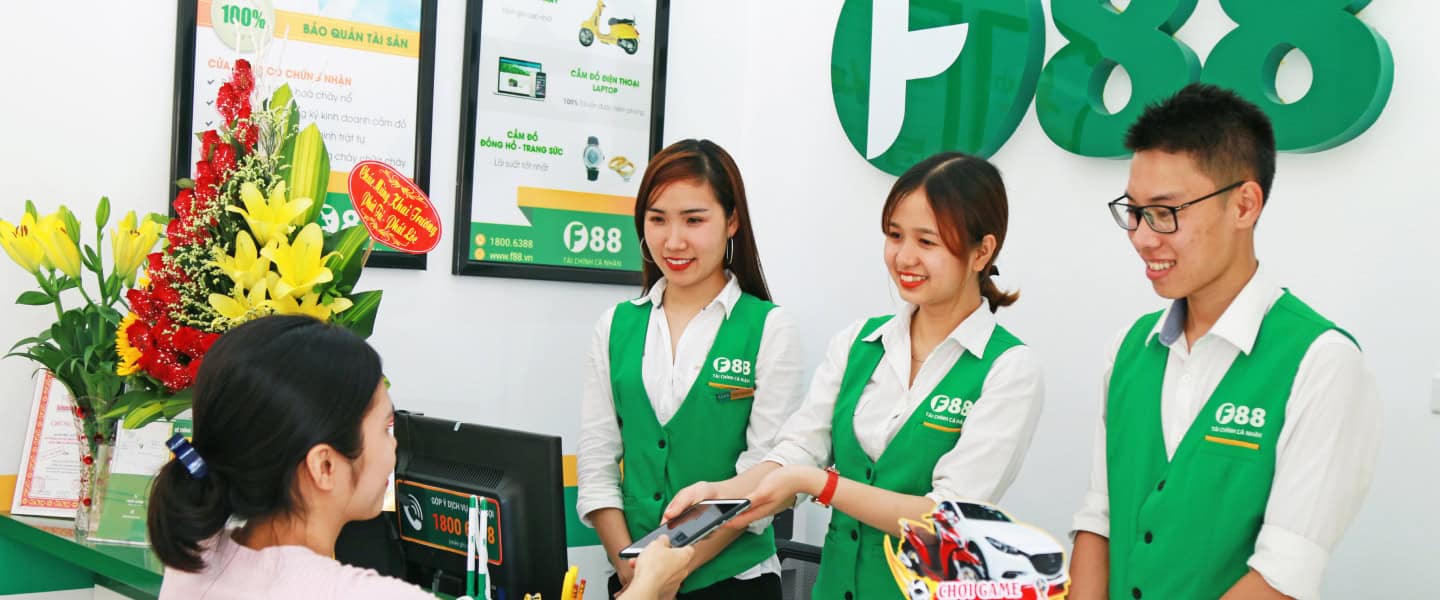 Mekong Enterprise Fund IV invested US$20 million in F88
Ho Chi Minh City, Vietnam (March 2, 2023) – Mekong Capital announces that Mekong Enterprise Fund IV ("MEF IV") has completed an investment of US$20 million in F88, part of the US$50 million funding round. The fresh funds will be invested in (1) technology, data analytics and data science, (2) brand building and acquiring new customers, and (3) developing human resources as well as attracting new talents.
Mr. Phung Anh Tuan, Chairman of the Board of Directors and General Director of F88, said:
"F88 is honored to welcome MEF IV on board. In 2022, F88 was awarded the highest level of Customer Protection certificate by the Center for Financial Inclusion (formerly known as The Smart Campaign) for the 2022-2025 period. We are among a few private companies in the small lending business that can satisfy strict investment criteria from MEF IV in terms of social impacts.
We believe that our partnership will strengthen F88's foundation for rapid expansion while upholding excellent services in the coming years. We embrace a learning culture, empowering young but capable Vietnamese professionals to further their career success. We are proud to be able to recruit, build, and retain the best personnel in microlending and fintech in Vietnam. As such, we can serve customers who have limited access to the formal banking system and provide them with the most convenient and friendly services."
Mr. Chris Freund, Founder and Partner of Mekong Capital also commented:
"When we announced Mekong Enterprise Fund III's investment in F88 at a Press Conference in Hanoi in January 2017, F88 had 15 store locations. A reporter asked me if F88 would be the next Mobile World, and I replied that F88 had a high chance of being as successful as Mobile World. Six years later, in March 2023, our latest fund, MEF IV, is investing in one of the largest lending companies in Vietnam. With a strong team of co-founders who were very open-minded and willing to transform themselves, I have great confidence in the continued growth and success of F88. I can rely on F88 and its team to be a model of what works best to reliably grow a business and achieve its vision."./.
About F88:
Established in 2013, F88 is the fastest-growing financial service company in Vietnam, providing financial inclusion to underbanked people and micro businesses (micro-SMEs) who have limited access to the formal banking system. F88 is a financial convenience service chain operating on the principle of "multi-services, one destination" with a network of 830 branches nationwide, providing a variety of financial services such as secured lending services, insurance products, utility bill payments, mobile money transfer, e-wallet deposit and withdrawal, and other financial utility services. In 2021 and 2022, F88 is rated BBB- Stable by FiinRatings. In 2022, F88 is ranked as the highest level of Customer Protection certificate by the Center for Financial Inclusion (formerly known as The Smart Campaign) for the 2022-2025 period.
About Mekong Capital & Mekong Enterprise Fund IV (MEF IV):
Established in 2001, Mekong Capital has the most extensive private equity track record in Vietnam. Some of their well-known investments are Mobile World, Phu Nhuan Jewelry (PNJ), ICP, Golden Gate, Vietnam Australia International School (VAS), Masan Consumer, Traphaco, and F88.
Mekong Capital's fifth fund, MEF IV, is a private equity fund with a fund size of $246 million that will continue Mekong Capital's successful strategy of investing in growth-equity investments in Vietnamese companies and exclusively in proven consumer-driven sectors that benefit from the growth in Vietnamese consumer demand and the adoption of modern business practices. The Fund will focus particularly on retail, education, restaurants, consumer services, FMCG, and health care including Entobel, Marou, Mutosi, HSV Group, LiveSpo Global, Rever and Gene Solutions.
Mekong Enterprise Fund IV applies Mekong Capital's Ontological Private Equity approach and the Vision Driven Investing framework with an intention to fulfill its commitment for each investee company to achieve its vision.