The first "convenient pharmacy" concept in Vietnam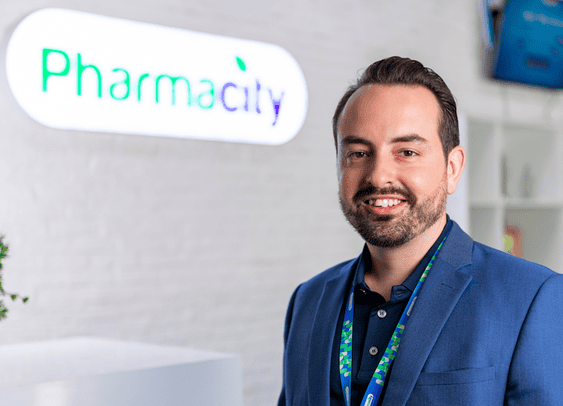 Chris Blank, the Co-founder
In 2008, while working at Ho Chi Minh Securities Corporation (HSC), Chris Blank, noticed how often Vietnamese people decided to turn to pharmacists at traditional pharmacies for their medical aid instead of seeing a professional doctor. As such, a good and reliable supply of pharmaceuticals would be extremely helpful for local people.
A few years later, with the nationwide surge of electronics supermarkets and convenience stores, he realized that the adoption of such a modern commerce model in Vietnam would bring a good and reliable supply of pharmaceuticals for local people.
Therefore, in 2011, Chris Blank and his two colleagues from HSCdecided to build Pharmacity as the first cutting-edge retail pharmacy chain in Vietnam. All items at the stores are sourced directly from authorized distributors and manufacturers—rather than through wholesalers or informal traders —to serve customers with the highest quality and authentic products.