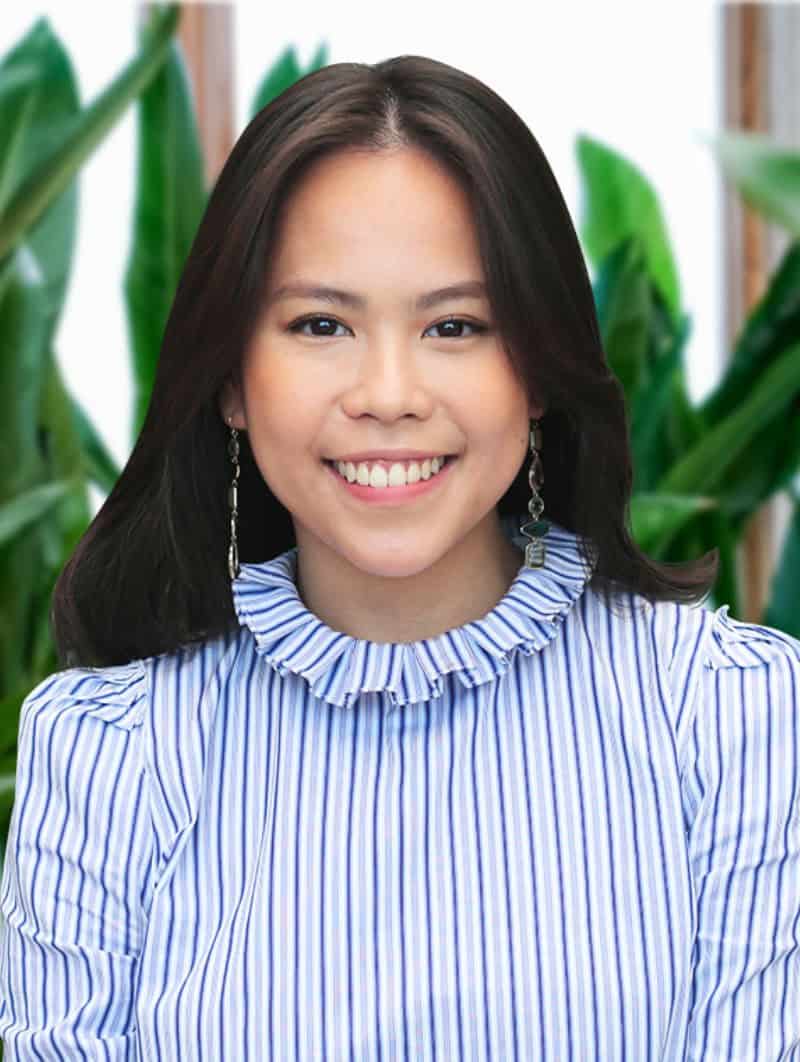 Born in Vietnam, Han grew up in Brussels, Belgium. Growing up doing charity work with her parents, her heart was filled with compassion and a drive to help people through whatever she would do later in life.
Like any child with Asian parents, becoming a doctor, lawyer or engineer was almost a given. As a result, Han elected to study medicine at university, thinking that it was the right choice for her life and that it would make her family happy. Han, however, struggled during her first few years at university, and she clearly didn't find fulfillment in her studies.
During one of her trips back to Vietnam, her birthplace, she witnessed a good representation of the social inequality in the country: Next to a yellow Ferrari, an old man was waiting at the red light on his flimsy bicycle that was almost falling apart. At that moment, Han realized she had been pretending that studying medicine and becoming a doctor was the only way for her to help people; when in reality, it was all about her living up to the expectations of her parents. She thought that there must be another way to fulfill her life purpose while still enjoying what she was learning and doing. This was when Han decided to stop studying medicine and discover her own path in life.
The contrasting image was stuck in her mind. It guided her to decide what she believed would allow her to contribute to alleviating poverty in Vietnam, positively impacting the environment, and improving people's lives, especially women: Han chose to pursue a Bachelor's degree in Economics and Business Economics at Maastricht University in the Netherlands, specializing in Emerging Countries.
Through her studies, Han discovered how human wealth depended on natural resources, and how the negative consequences of exploitation can give rise to poverty. Since then, she has chosen to pursue a career primarily through business activities that improve people's livelihoods, paving the way for a more equal and just economy worldwide.
After graduating from university, Han moved back to Vietnam. Her first graduate role was at EY-Parthenon, where she performed research and analysis to make data-driven strategic decisions and ensure the successful implementation of those strategies for various organizations. The clients' profiles varied across diversified industries and different business life cycles in Vietnam. Through her time at EY, she developed profound yet flexible analytical skills that could adapt to other businesses' needs and demands. Although she enjoyed helping companies in Vietnam grow, she felt that something was missing. There was still that void in her heart.
Finally, the universe listened as she found an opportunity at Mekong Capital as an investment analyst. Being the pipeline leader of sustainable projects, Han researches and finds the perfect companies that fit the Project's vision. During her personal transformation at Mekong Capital, Han discovers what truly matters to her. Through her work at Mekong Capital, Han felt for the first time that she had a clear vision and path to achieving her life's purposes, and her journey to make an impact had just begun…