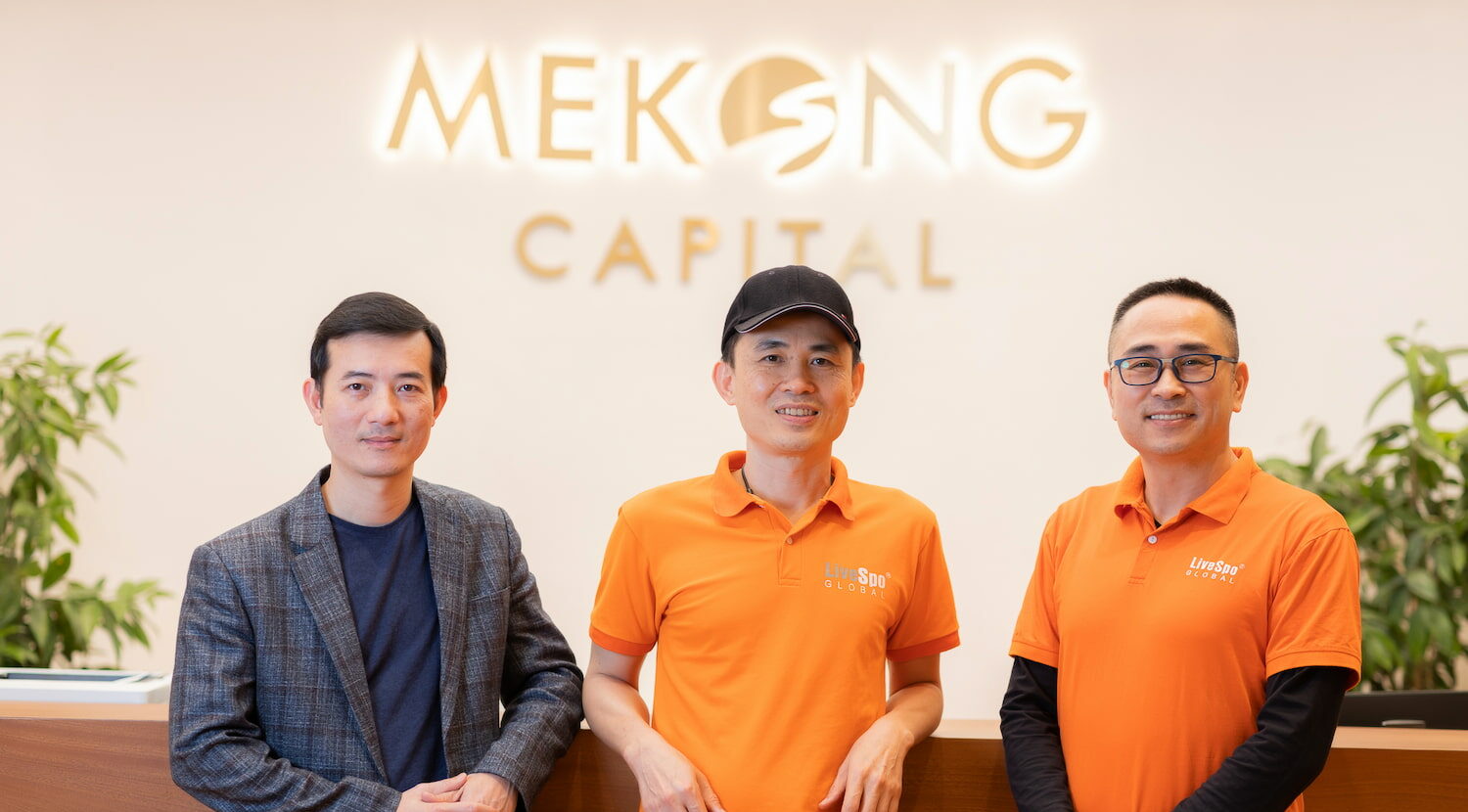 A Future Without Antibiotics – The crazy mission of LiveSpo
Author: LiveSpo Team
November 07, 2023
 —
From 1995 to 2010, Dr. Nguyen Hoa Anh studied and obtained a Ph.D. at Tohoku University, one of the top 7 prestigious universities in Japan. Dr. Anh's doctoral thesis was successfully defended on the topic of using probiotic bacteria for plants. The research findings from the thesis were published in three reputable scientific journals. 
Probiotics are safe, environmentally friendly, and suitable for the modern era. However, these studies were limited to the laboratory due to the poor durability of probiotic bacteria, making them impractical. Therefore, Dr. Anh decided to shift his research focus to another field. 
Returning to Vietnam in 2010, Dr. Anh coincidentally watched a presentation about spore probiotics for humans by a professor from Royal Holloway, University of London. These spore probiotics were heat-resistant, acid-resistant, and superior to traditional probiotics. However, the science community was focused on proving the similarity in the functions of spore probiotics compared to traditional probiotics, functions that humans had spent hundreds of years researching and deeply ingrained in their minds. 
To thoroughly understand the functions of spore probiotics, scientists needed to conduct numerous clinical trials, which were time-consuming and financially demanding. Moreover, pure spore probiotics for clinical trials were not available on the market. At that time, there was no industrial-scale production technology while laboratory production could take years. 
To have enough materials for clinical trials, two months later after the exchange with the British professor, Dr. Anh completed the industrial-scale production technology for "Liquid-based – Multi-strain – High concentration" spore probiotics. Possessing a large amount of samples, Dr. Anh tested the efficacy of the product by himself to initially evaluate the effectiveness and safety, with no side effects of spore probiotics. Continuously changing the formula and testing spore probiotics at doses hundreds of times higher than usual to ensure the absolute safety of the product. Therefore, Dr. Anh quickly realized that medical probiotics – "Liquid-based – Multi-strain – High concentration" spore probiotics had superior functions compared to traditional beneficial bacteria and truly had the potential to replace antibiotics. 
The mission "A FUTURE WITHOUT ANTIBIOTICS" was born out of dedication to the community after years of research and development of beneficial bacteria spores.
While the World Health Organization (WHO) and scientists worldwide use cautious words regarding antibiotics and the issue of antimicrobial resistance, such as advising users to restrict the use of antibiotics, the message "A FUTURE WITHOUT ANTIBIOTICS" is still considered a crazy ambition.

Despite being published twice in Nature, a reputable international scientific journal, to demonstrate their effectiveness, people still doubted the efficacy of Dr. Anh's spore probiotic products. In Vietnam, where there is a widespread use of antibiotics, people tend to rely on antibiotics without fully understanding their side effects. The idea of using probiotics, which are often seen as mild and common in the form of yogurts, as a replacement for antibiotics was simply unimaginable. Even persuading friends and colleagues to believe in this alternative was a challenging task.
The future of LiveSpo's business was in jeopardy. The mission, which was already seen as crazy, became even more daunting. The task at hand was to change long-held perceptions of probiotics that had persisted for centuries.
Only the person who came up with it believed strongly that A FUTURE WITHOUT ANTIBIOTICS is real. Beyond implying the use of LiveSpo spore probiotics as a replacement for antibiotics, Dr. Anh also yearns to lead people to a future of good health, less illness, and less need for medication.
Breakthrough thinking: Changing centuries-old perceptions of probiotics with LiveSpo spore probiotics
To turn a crazy mission into reality, it needs to be based on breakthrough thinking that creates clearly effective products. 
According to traditional beliefs that have been passed down for hundreds of years, the use of bacteria involves directly supplementing native bacteria. It's like an ordinary addition, just  1+1=2. 
This link is the scientific publication by ANABIO-LiveSpo on LiveSpo spore probiotics published in the scientific journal PLOS One of the United States in December 2018. The publication surprised the international scientific community by demonstrating that supplementing LiveSpo spore probiotics exponentially increases the number of native bacteria. More accurately, using LiveSpo spore probiotics brings about results like 1+1=11 instead of 1+1=2 like supplementing native bacteria. 
Therefore, it can be said that LiveSpo spore probiotics play the role of a farmer who improves the intestinal mucosal environment, increasing the productivity of native bacteria. This is very different from the traditional belief of simply supplementing strains when using native bacteria. With the role of a farmer, using spore probiotics brings about superior and breakthrough effects compared to using native bacteria. This has been verified in a series of liquid-based, multi-strain, high-concentration spore probiotic products produced by LiveSpo. 
LiveSpo Probiotics – Effective, Fast-Acting, and No Side Effect Probiotics for 7 body entry points 
According to conventional thinking, probiotics can only be used for the digestive system through products such as yogurt, pickles, kimchi, etc. LiveSpo products can be safely used for 7 body entry points (digestive, respiratory, vaginal, skin, eyes, ears, anus), supporting the treatment of constipation, poor appetite, colitis, irritable bowel syndrome, acute diarrhea, vaginal inflammation, etc., without using chemicals or antibiotics.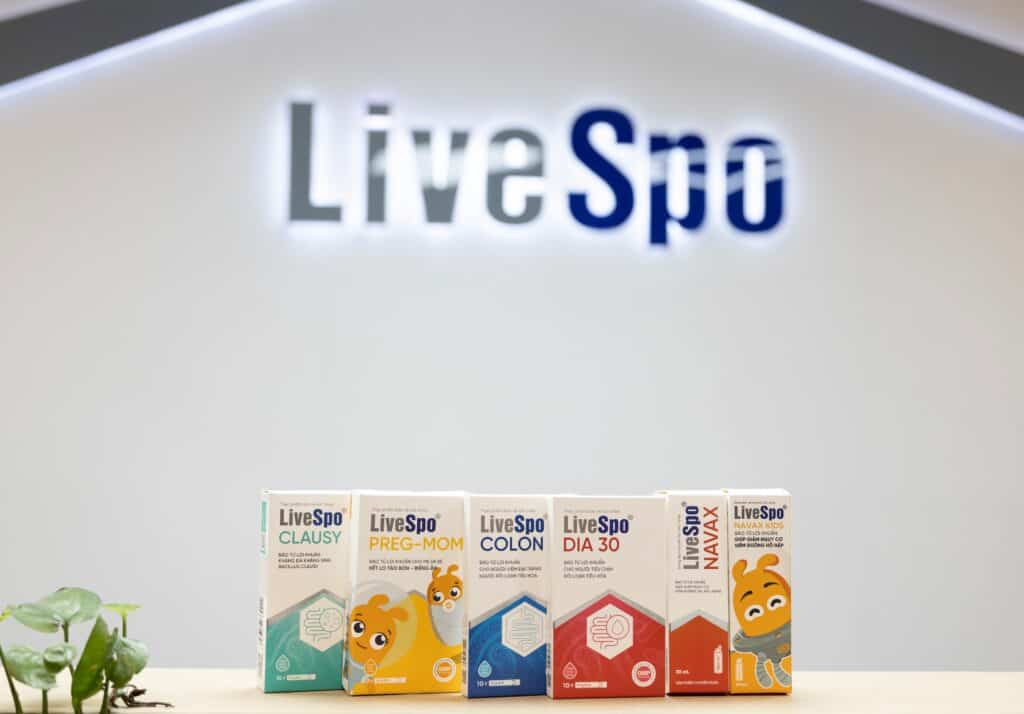 LiveSpo Navax, spore probiotics for the respiratory system, the first in the world 
Mission and breakthrough thinking are never enough. Words need to be paired with actions to convince. Dr. Anh has developed dozens of unique products for the mission of "A Future Without Antibiotics", based on breakthrough thinking that differs from the centuries-old perception of probiotics. Among these unique products, LiveSpo Navax is the most impressive. It is not only the first spray spore probiotics product for respiratory all over the world, LiveSpo Navax also has the potential to replace over 72.5% of the antibiotics currently used in the market. 
Due to the potential to improve the health of millions of children worldwide, in 2022 and 2023, two consecutive clinical trials on LiveSpo Navax were published in the world's leading scientific journal, Nature Scientific Report. 
Crazy mission, breakthrough thinking, and unique products fascinate the International science community 
In June 2023, LiveSpo Pharma was the only Vietnamese company that participated in the world's largest biotech conference, Bio Convention, in Boston. Despite later penetrating the probiotics market, LiveSpo's booth was always bustling because of the curiosity of scientists from various countries, including research groups from leading pharmaceutical companies like Pfizer, GSK, and Sanofi.
Friends and colleagues visited, admired, and believed in "A FUTURE WITHOUT ANTIBIOTICS" when they thoroughly understood the breakthrough concept of LiveSpo's probiotics that changed the century-old notion of probiotics. They also experienced the world's first nasal spray spore probiotics product, LiveSpo Navax, as well as other products for the 7 entry points of the body. 
---
Click below to subscribe to Mekong Capital's quarterly newsletter.

Mekong Capital makes investments in consumer-driven businesses and adds substantial value to those companies based on its proven framework called Vision Driven Investing. Our investee companies are typically among the fastest-growing companies in Vietnam's consumer sectors.
In January 2022, Mekong Capital founder Chris Freund published Crab Hotpot, a story about a bunch of crabs who found themselves stuck in a boiling pot. The colorful cover of "Crab Hot Pot," complete with expressive cartoon crustaceans, looks like a children's tale at first glance. But as one continues reading, it becomes clear that the work has an important message about organizational transformation, leadership and focusing on a clear vision for the future.
The book is available on Tiki (Hard copy): bit.ly/38baF8a (Vietnamese) and Amazon: amzn.to/3yWunzG (English)
Follow us on LinkedIn: