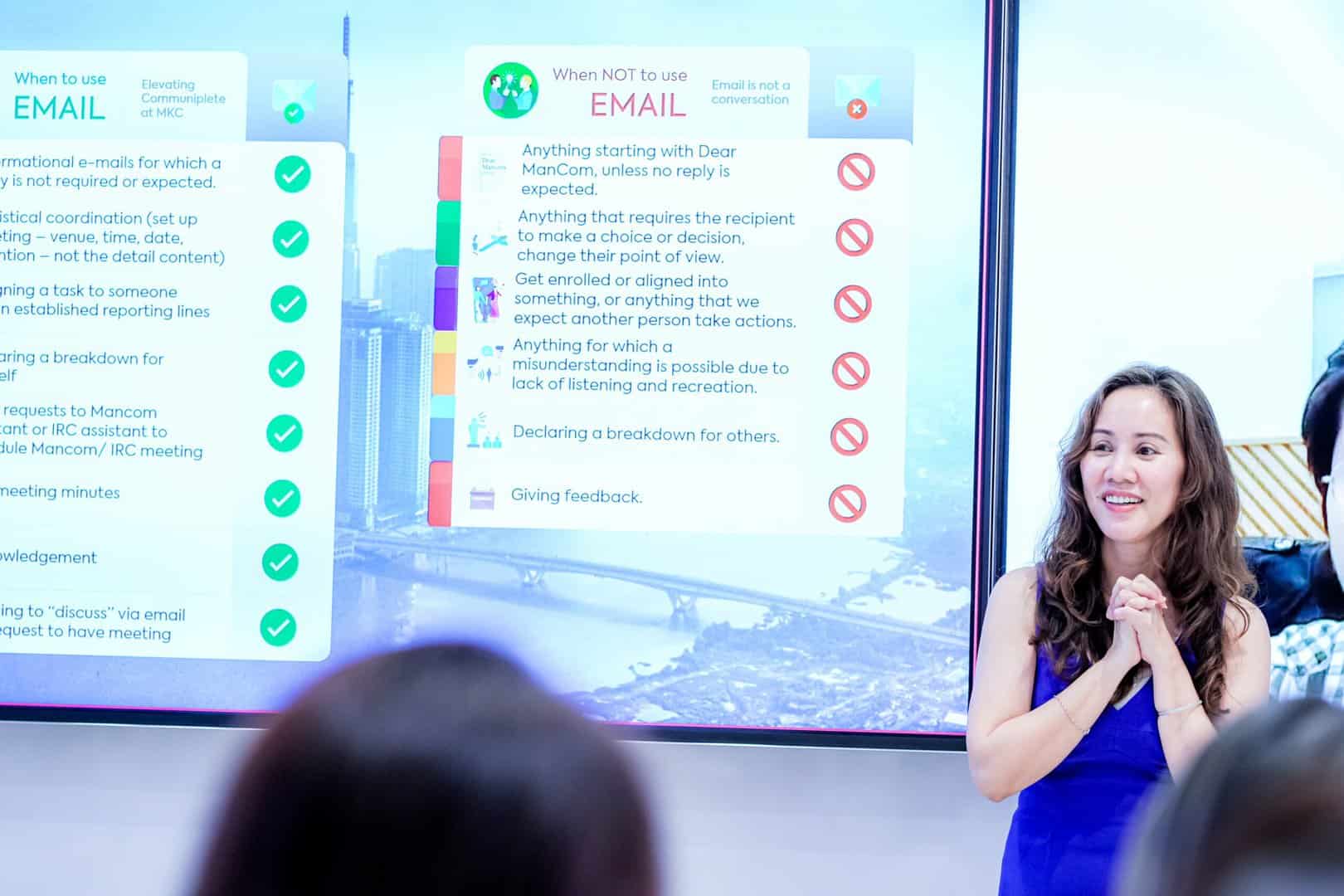 I discovered my personal purposes during my 20-year journey at Mekong Capital
Author: Truong Dieu Le, Partner, Mekong Capital
September 19, 2023
—
21 July 2023 marked the 20th anniversary of my first day at Mekong Capital. Looking back, Mekong Capital has enabled me to discover my personal purposes and provided endless opportunities for me to fulfill those. 
I remember when my father advised me to quit my job at a tax and audit consulting firm and work for his friend's company. He told me, "99% of successful companies in the US are private companies. My friend is a successful businessman, and by working for him, you will learn how people become wealthy. Go and learn." Following my father's advice, I left my job and joined his friend's private company. Perhaps the experience at that private company enabled me to answer an interesting question during my interview at a Private Equity firm named Mekong Capital. My husband – who was still my boyfriend at the time – was the one who suggested that I apply to this firm.
Chris, the American boss of Mekong Capital asked what I learned from the job at the private company. I replied, "Based on what I observed at my previous company, the Founder and CEO has a great vision and is a pioneer in many fields. However, the implementation of his vision could be improved to achieve better results." This response must have helped me to secure a job at Mekong. Chris remarked, "You understand the challenges faced by private enterprises, which could be valuable in supporting them when we invest. But since you have little experience in investment, we could only offer you the role of Research Assistant (i.e. the most junior role in the investment team)." At the time, I really liked Mekong Capital, so I told him, "I really like Mekong. I am open to any position here." What left a very good impression on me were two things. Firstly, it was the people who interviewed me. They were all very intelligent, dynamic and direct. Secondly, I kind of like their motto, investing in businesses in Vietnam and partnering with them for success. The pride of being a part of building more and more successful businesses in Vietnam was so inspiring to me. From there, I discovered that "contributing to the success of businesses in Vietnam" was my first personal purpose. 
During my first four years at Mekong, I faced many challenges in the investment team. Initially, I had a good start, earning promotions every six months. However, the second year brought a daunting challenge: the task of preparing an investment appraisal report, a realm I had never ventured into before. I struggled, only to face criticism from my boss, who painstakingly rewrote every word of my report. After that, it seemed that whatever I did, I made mistakes here and there. My spirit wavered, and I wanted to leave Mekong Capital. But thanks to my beloved husband's support and encouragement, I then decided to stay and improve the quality of my work.
I worked hard with determination, giving my full effort to each task. Two months after the above incident, my dedication paid off, and my boss praised me for successfully completing the investment implementation into Duc Thanh Wood company. At that moment, I realized that Chris was very fair. When I made a mistake, he would not tolerate it. And when I did a good job, he would acknowledge it. I began to work with him collaboratively and freely.
When Mekong Capital started to give me more opportunities to expand my role, my second personal purpose emerged. I discovered what fulfilled me at work is to grow, i.e. continuously learn and be able to do new things. At Mekong, I was given endless opportunities to keep learning and doing more and more. Year after year, I was trusted to receive more accountabilities and roles, which enabled me to keep pushing myself beyond my limits. I moved from the most junior role in the investment team to a Deal Leader role.
After I had my first baby, I started to be interested more in the Operations Team, and applied to switch there. The scope of the Operations Team has been expanded together with the growth of Mekong Capital. Accordingly, my accountabilities have been reinvented almost every year. Each time, I got to self-learn a new skill or create a "new me" to fit with the new role. Instead of being an introvert, who normally prefers to work at desk (who I was when I first joined Mekong), I moved myself toward the direction of an extrovert, who also enjoyed 1:1 conversations or training for a larger group.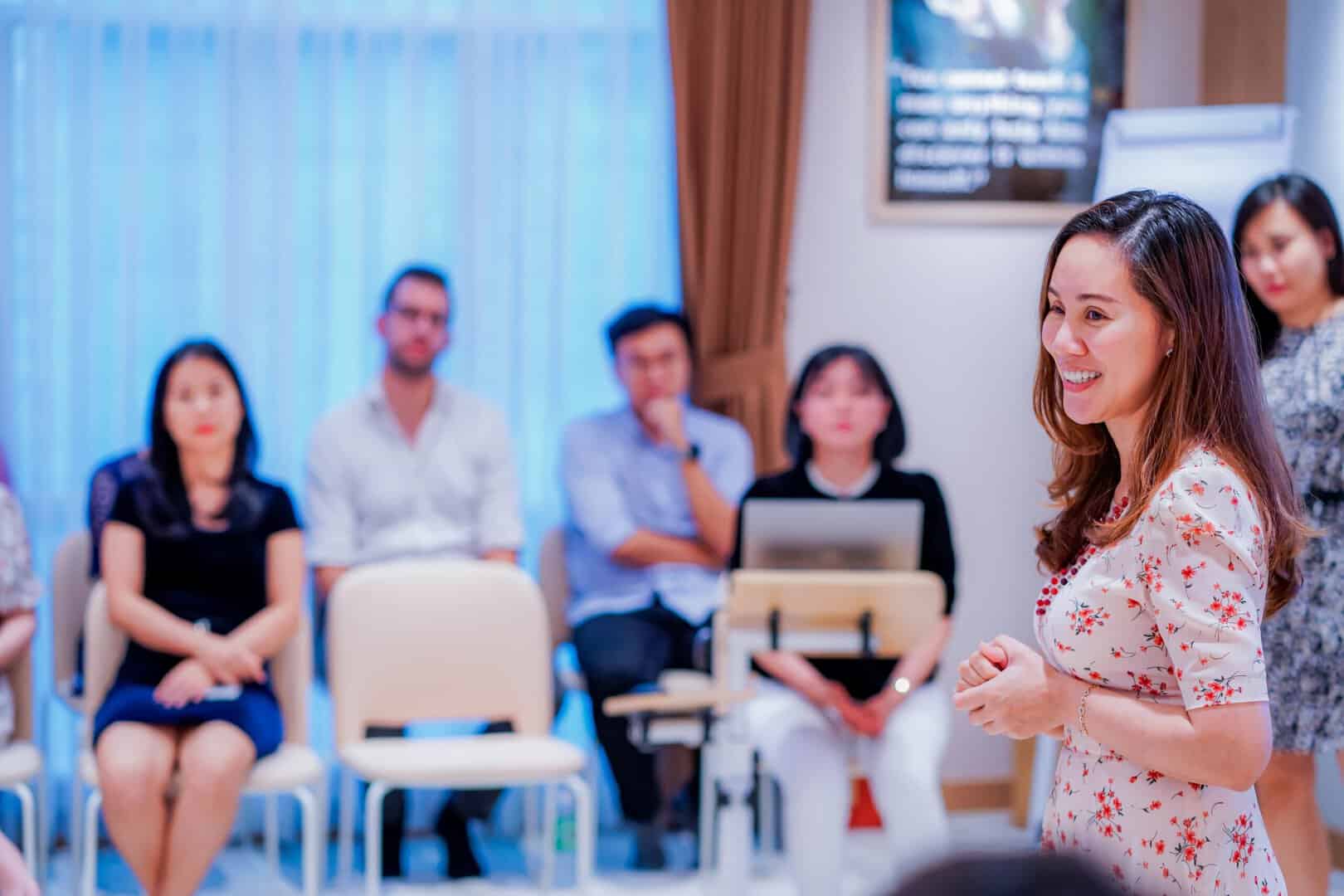 I remember when I led a training workshop for an investee company, one person confronted me in front of the group "You look trembling. Are you nervous?". I was caught off-guard. I was nervous indeed, standing in front of a lot of strangers to talk about something quite difficult to understand for the very first time. I said something to get over the situation, hoping he would stop putting more pressure on me. And I then carried out the training wholeheartedly. In the end, I trusted they got something out of my training. The person who confronted me at the beginning approached me and said "Thank you. You did a good job." I got a Net Promoter Score of 100% for that training (i.e. 100% of participants would recommend others to join such training). The journey of the caterpillar turning into a butterfly, and then turning into another butterfly has been so joyful and fulfilling for me.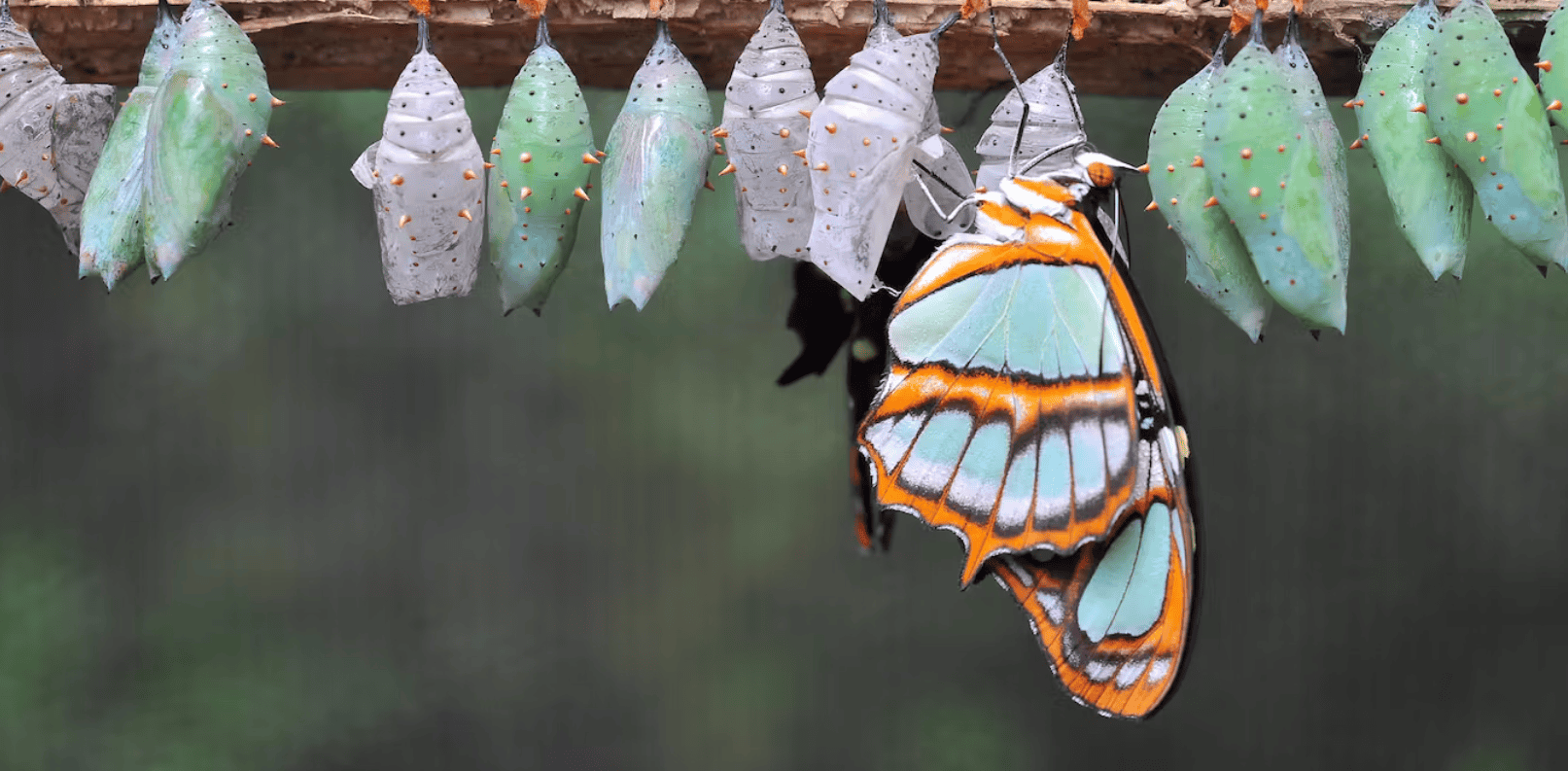 From 2019, when Mekong Capital increased in size and aimed for more breakthroughs in performance, I started to build my successors for the Operations Team, as well as expanded my coaching conversations to more team members in Mekong and some investee companies. This is when my third personal purpose of "enabling others to grow and achieve their potential" became so clear to me. My coaching conversations have not always worked. I have some mentees who I put a lot of effort into coaching, yet did not yield much results. I recalled one mentee whom I loved very much. One time, she did not deliver her job, so I coached her to identify what was in the way. After that, her performance of such a task improved. But then, one or two months later, she did not deliver results on another task. When we talked, it came to the same root cause. And then the mistakes kept happening until the day she resigned. I failed a big time with such a mentee, and I had self-doubt about my ability to coach. Fortunately for me, I have other mentees who have been reliable and delivered very good results. Recently, I also got to have coaching conversations with some CEOs of our investees, and they both discovered new things after our conversations. These experiences enabled me to regain my confidence. So I keep reflecting on the cases that I have done well, replicating those, and continuously inquiring into new ways to do it better.
Recently this month, I got to participate in a training session, and I got to connect all three personal purposes above. It seems that for me, my over-arching personal purpose is to enable a thriving community. This community includes the investees that we work with, the team members who I work with, and myself. These are fundamentally important to me, yet I did not have a clear picture of them when I was much younger. They are like all the underneath desires that were sleeping and waiting for me to dive down and uncover. When I found them and relentlessly took action towards them, the experience of being alive gave me fulfillment and happiness. I feel grateful for being fortunate enough to have ever found and worked at Mekong Capital, where I can live my personal purposes every single day.
So, my contribution to anyone who is building their career is: Find a company that is in line with your personal purpose(s). Normally it will show in their purpose and vision where they are heading. If your personal purpose(s) align with the company's purpose and vision, that's when the spark of light will shine the way for you to overcome any challenges and thrive. Perhaps, there, you will find that you, too, can create your own flock of butterflies.
---
Click below to subscribe to Mekong Capital's quarterly newsletter.

Mekong Capital makes investments in consumer-driven businesses and adds substantial value to those companies based on its proven framework called Vision Driven Investing. Our investee companies are typically among the fastest-growing companies in Vietnam's consumer sectors.
In January 2022, Mekong Capital founder Chris Freund published Crab Hotpot, a story about a bunch of crabs who found themselves stuck in a boiling pot. The colorful cover of "Crab Hot Pot," complete with expressive cartoon crustaceans, looks like a children's tale at first glance. But as one continues reading, it becomes clear that the work has an important message about organizational transformation, leadership and focusing on a clear vision for the future.
The book is available on Tiki (Hard copy): bit.ly/38baF8a (Vietnamese) and Amazon: amzn.to/3yWunzG (English)
Follow us on LinkedIn: