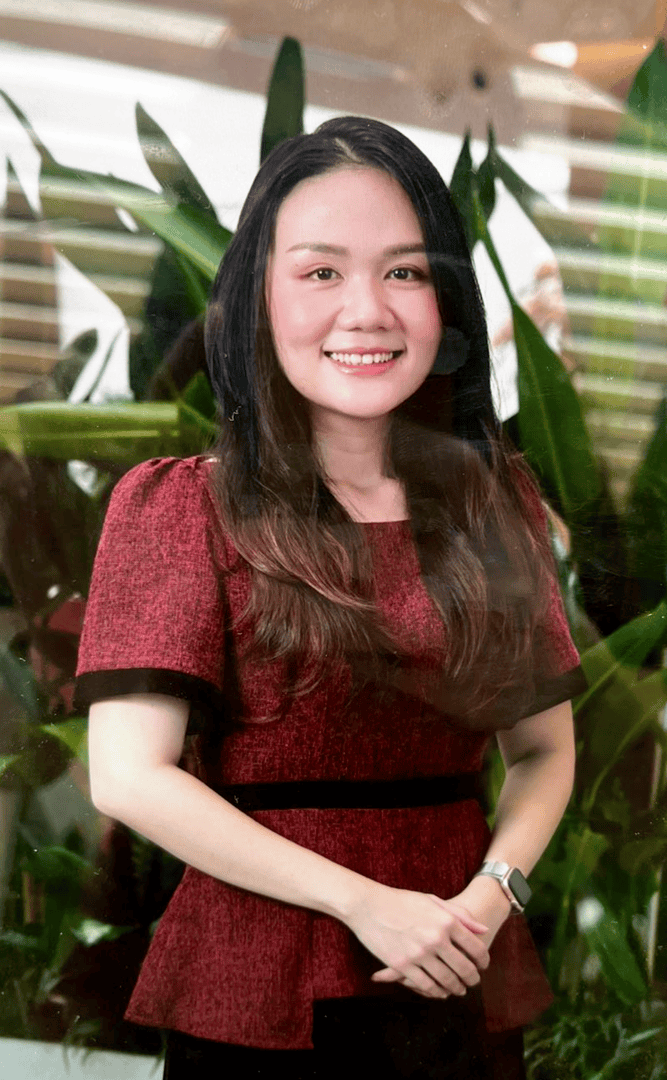 She grew up with a curse of being 'unusual,' and something was wrong inside her.
Her Mom is an English teacher for 6 to 18-year-old students. Her Dad is a professor in Vietnamese Culture and Language studies. So, she was gifted with the ability to speak, read, and write quite early.
When she was 7 years old, her Mom brought her into an English tutor class with other elder kids at their house. And there was one kid who always teased her about her chubby body but she never responded to him. Then one day, he was scolded by her Mom for not doing homework while he could barely catch up with the class. So, she took the chance and whispered to him, 'You are the laziest and most stupid boy in the class'. Immediately, in return, he punched her straight in the face, in front of her Mom. It was humiliated and painful.
Since then, she tried to keep silence and be a good girl. She avoided people for fear that someday, she would get mad and hurt people with her words. She buried the 'unusual' feeling deep down in her heart.
18 years later, in 2011, she became a friendly and smiley girl who was a top scorer in Ho Chi Minh City's school for the gifted. She was the family's pride and the class's loving academic leader. But ironically, her mental life was nothing better than a stack of dirty clothes covered by colorful wrap and stickers.
She was jittery about making mistakes. She did not know what she could be truly good at. She did not know what could really hook her on. Nothing would excite her or move her.
In 2012, she came across AIESEC – an international, youth-run organization that provides young people with leadership development, cross-cultural internships, and global volunteer exchange experiences. She landed in the External Relations Team, whose responsibility was to work with Vietnam's big companies like a salesperson for the internships that needed foreigners. It was the first time she experienced her true power in using languages: telling stories to inspire possibilities rather than to attack.
She grew with AIESEC so much that she firmly determined to pursue her Bachelor's degree in Commerce, major in Marketing at the University of Wollongong, Australia.
And in every marketing subject, she always felt a strike of lighting to her body. One day, it was about the magic of apply colors to change consumer behaviors. Other days, it was about crafting a brand message that hits the consumer's mind. And above all, she felt a sense of passion in creating a product to solve one's problem and improve our quality of life. She was ready to change the world. She was prepared to come back all in!
But the reality was like a furious dog who ran after her to sink his teeth to her thigh and pulled her down to the ground. She stumbled at her first-and-only official job when came back to Vietnam in 2018.
As a Product Marketing Officer, she handled 3 product lines with more than 20 SKUs and numerous product concepts to be deployed. Her learning curve was growing vertically while her disappointment also moved vertically, downward.
She moved from creating languages of possibilities to reading numbers for certainty. Market share, margin, COGS, EXW, MOQ, and hundreds of metrics that she tried to avoid back in university. There were no footprints of human beings' experience, neither customers nor employees. It was the sales-driven culture that she didn't feel belong.
Then in 2019, she was contacted by Mekong Capital for the Corporate Communications Executive position. It shocked her when being told by Chris Freund, the founder, that her roles in this job were both the internal Story Telling leader and the external PR person. The internal role was equally important to PR in the short term and strategically more important than PR in the long term.
And this experience led her to experience, once again, her 'unusual' gut.
It was the first time that she saw storytelling was not just used to generate sales.
It was the first time that she embraced storytelling as transformational rather than transactional power.
It was the first time that she could express herself through languages and use it as her power source.
And fourthly, she felt proud leading 30+ storytelling coaching sessions for 20+ internal team members in each call. From interviewing our Partners and Investment Team being Vision Driven Investing to Functional team being our Core Values to deliver breakthrough results, she had the opportunity to discover what it takes to construct reality through the lens of storytelling and creativity. Reflecting on the journey from ideation to a complete story, she always felt a sense of ultimate fulfilment and happiness.
She is still being an 'unusual'. However, she is happy every day to be that 'unusual' person to cause the team to create more 'unusual' results for our Investee and Vietnam's futures.